Drivers show support for de Villota
F1's drivers have expressed their support and sympathy for Marussia test driver Maria de Villota after it was confirmed she has lost her right eye.
Last Updated: 05/07/12 10:06am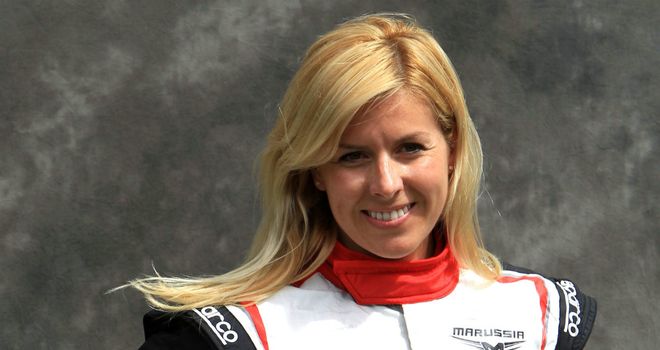 Leading Formula 1 drivers have expressed their support for Marussia driver Maria de Villota after it was confirmed that she had lost her right eye in her accident on Tuesday.
The 32-year-old Spaniard remains in a critical but stable condition in hospital in Cambridge in wake of her accident at a straight-line aerodynamic test at Duxford Airfield when her car crashed into the tailgate of a support truck.
On Wednesday evening Marussia confirmed that, following lengthy surgery on serious injuries to de Villota's head and face, surgeons had been unable to save her right eye.
In the following hours, de Villota's fellow F1 drivers took to Twitter to express their sympathy and support for the Spaniard with compatriot Fernando Alonso tweeting: "More support than ever to my colleague Maria de Villota! Want to give you all the energy in the world. We are close to you."
Alonso's Ferrari team-mate Felipe Massa suffered serious head injuries himself when during qualifying for the 2009 Hungarian GP when he was hit by a loose spring from another car and has urged de Viillota to stay strong.
"My thoughts are for Maria and her family," the Brazilian wrote.
"I pray God to help her at this time. Don't give up Maria and think positive! As I did after my incident!!!!!"
Caterham's drivers have also taken to the social networking site to express their solidarity with their colleague, with Vitaly Petrov writing: "Bad tragedy happened with Maria de Villota. To the last we were hoping on positive outcome. My thoughts are with her and her family."
His team-mate Heikki Kovalainen said: "Sad to hear Maria has lost her right eye but the positive thing is she's now in stable condition. Best wishes to her and her family."