Chilton promoted to Marussia reserve
Rising British driver Max Chilton has been appointed Marussia's reserve driver for the final six races of this season, starting in Japan next month.
Last Updated: 20/12/12 10:37am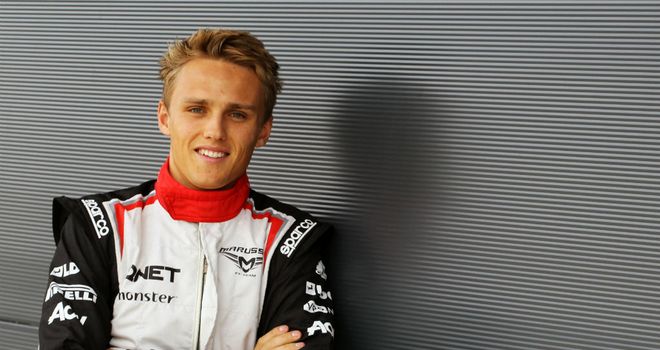 Rising British driver Max Chilton has been appointed Marussia's reserve driver for the final six races of this season - starting in Japan next month - after impressing for the team's GP2 squad during the course of this year.
The 21-year-old currently sits fifth in Formula 1's principal feeder series heading into this weekend's finale in Singapore and recently broke his victory duck at that level with victory in the feature race at the Hungaroring.
Chilton has been linked to a full race seat for 2013 and made his F1 test debut with Marussia at the Silverstone young driver test in July. Marussia team boss John Booth said the reserve role would now expose the youngster to life as an F1 driver.
"Max Chilton's impressive performances for the team this season have gone far from unnoticed and he seems to mature with each new round," Booth said.
"We were all delighted to see him convert that into, first, his maiden pole position and then his inaugural victory in Hungary last month.
"An important part of the education of any young driver looking to progress to the highest level of motor sport is spending time working closely with the engineering community and other, more experienced drivers.
"This is an important element of our Young Driver Programme. In the role of our Reserve Driver for the rest of the 2012 season, Max will be exposed to the demands of competing in Formula 1 to the extent that he will be fully prepared to step into the MR01 should it be required.
"Max has already driven the car at our Young Driver Test, so this is an opportunity for him to build on his experience of working with the engineers as well as the other demands placed on our drivers, including marketing activity. We look forward to having him on board as part of the Marussia F1 Team."
Chilton was naturally delighted with the promotion and said he was looking forward to being inbedded at Marussia for the final flyaway rounds.
"I'm delighted to be given this fantastic opportunity to be part of the Marussia F1 Team for the remainder of the 2012 season," he said.
"My experience with the team at Silverstone for the Young Driver Test was a great taste of how F1 operates, and I'm so excited to be able to extend that into a proper working relationship as Reserve Driver at the remaining F1 events this year.
"I feel like my racing has really matured this season and to now be able to combine that with real insight into the engineering activities of an F1 team, and the level of preparation required of an F1 driver, really moves my career onto the next level. I'd like to thank the team once again for this opportunity."