Maria de Villota relives Duxford test accident
Marussia driver still recovering from July's crash in which she lost the use of her right eye
Last Updated: 12/10/12 6:03am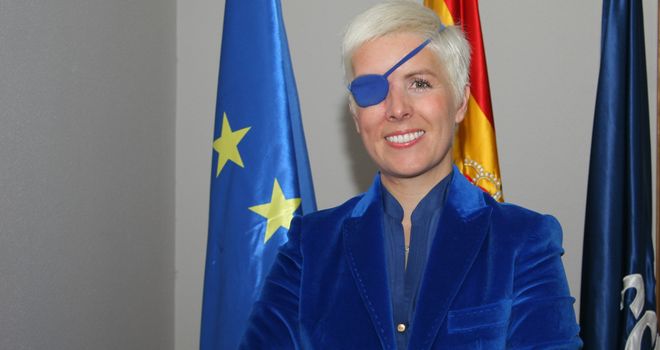 The Marussia test driver has said she can remember "everything" about the accident at Duxford Airfield in July and she still hasn't given up hopes of returning to motorsport.
"I still don't know, it's about the licence," Maria told Spanish magazine Hola.
"There are drivers in the United States who have lost an eye and still have a licence. What's true is that you lose the sense of depth, because it's both eyes that give you the perspective.
"What I'm wondering now is if my future is being a racing driver or if there's something else I have to do with my life. I still don't know what I need to do."
De Villota also spoke of the crash and the "terrifying" moment when she realised the severity of her injuries.
"In the beginning they were covering my eye so I couldn't see it. The first time that I looked in the mirror I had 104 black stitches in my face that looked like they had been stitched with maritime rope and I had lost my right eye. It left me terrified.
"I remember everything - even the moment of the impact. When I woke up in hospital everyone was around me and they didn't even know if I was going to speak, or how I was going to speak. I started speaking in English. Then my dad said, 'Please, Maria, speak Spanish, because your mother is missing half the things you're saying'."
"Even now that I only have one eye, maybe I see more things than before."