Barcelona preview: Everything you need to know ahead of the second winter test
Who, where, what and why. We explain the lot!
Last Updated: 18/02/13 4:39pm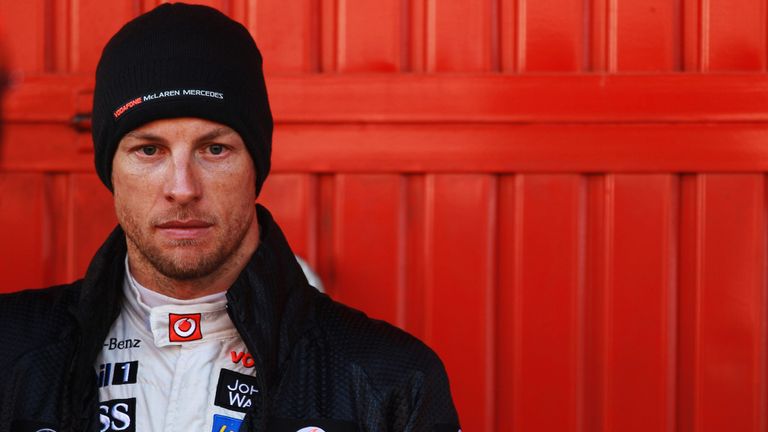 With the winter programme therefore reaching its mid-point this week, the significance of the work completed by teams with their 2013 cars over the following four days will only steadily increase as the days continue to tick down to the season-opener in Melbourne in three weeks' time.
As was the case at Jerez, Sky Sports F1 will once again be following the four days of action every step of the way with our teams across all our platforms ensuring you are kept right up to date from start to finish.
Here's a rundown of all the key points you need to know...
What's new for Barcelona?
F1 2013 will finally reveal its full complement of new cars on Tuesday morning as Williams become the eleventh, and final, team to reveal their challenger for the new season. The Grove outfit, who ended their eight-year victory drought by winning at the Circuit de Catalunya on the sport's previous visit there for the Spanish GP last May, will roll out the Renault-powered FW35 in the pitlane early on Tuesday morning just prior to the opening day's action commences.
But while Williams were of course at least in action at Jerez - albeit with a development version of their 2012 car - Barcelona does mark a 2013 debut for one of F1's most significant figures - Ferrari number one Fernando Alonso. The Spaniard, pipped to the post in the battle for last year's title by Sebastian Vettel, opted to delay his first track appearance of the winter by a fortnight in order to spend more time working on his fitness, which if his regular Twitter updates have been anything to go by, he has completed with an immense level of motivation.
According to Alonso himself, over the past three weeks during stints in first the heat of Abu Dhabi and then the snow of the Italian Dolomites, he has racked up 936km worth of cycling, 91km of running and plenty of hours both swimming and in the gym!
Another 'new' factor at the second test could be the reappearance of Adrian Sutil behind the wheel of a Force India, the team confirming the German had a seat fitting last week and could be in action at Barcelona as they continue to assess their options for the seat alongside Paul di Resta.
What's on Sky Sports?
If you followed the opening test at Jerez here with us on Sky Sports, then the drill for the first week at Barcelona will be familiar to you - and we hope one you're looking forward to experiencing again.
As at Jerez, the Sky Sports F1 website is your destination for rolling live updates from all four days at the Circuit de Catalunya via our team of reporters trackside, with our interactive commentary service to include the latest timesheets, analysis, pictures and regular pitlane insights from Ted Kravitz.
On Sky Sports News, Craig Slater will be providing regular live updates to viewers during each day of the test along with interviews with all the key figures from around the paddock.
Every evening at 9pm, the Sky Sports F1 channel will then be the destination for an end-of-day round-up show featuring a compilation of interviews from the paddock and track action.
If that's not enough then straight after that show, on Tuesday, Wednesday and Thursday evenings, Ted will be bringing you one of his legendary Notebooks containing everything that has caught his ever-eagle eyes on each respective day. But why no Notebook on Friday we here you ask? Well, don't fear, as his contributions will come live and direct from the circuit during The F1 Show instead, which airs at 5pm on Friday on Sky Sports F1.
Tuesday 19th February
9pm - Barcelona Day One test report.
9.15pm - Ted's Notebook, Barcelona Day One.
Wednesday 20th February
9pm - Barcelona Day Two test report.
9.15pm - Ted's Notebook, Barcelona Day Two.
Thursday 21st February
9pm - Barcelona Day Three test report.
9.15pm - Ted's Notebook, Barcelona Day Three.
Friday 22nd February
5pm - The F1 Show.
9pm - Barcelona Day Four test report.
What's the weather forecast?
While the teams couldn't really have asked for anything better for a week in Europe in February across the four days in south-eastern Spain a fortnight ago, as things stand, the forecast doesn't quite look as consistent for Barcelona, or more specifically Montmelo, the province the track is situated in.
Indeed, it might prove a test of two halves as while both Tuesday and Wednesday are currently scheduled to be dry - with the second day proving particularly sunny and with temperature highs of 15 degrees - there is a chance of an afternoon shower on Thursday, and more sustained rain on Friday.
Should the wet weather materialise then Pirelli's two rain tyres, the intermediate and/or the full wet, are likely to be used for the first time this winter, with each of the 11 cars allocated a minimum of two sets of the former and one of the latter.
Who's driving when?
Red Bull: TBC.
Ferrari: Fernando Alonso (Days One, Two and Three), Felipe Massa (Day Four).
Mercedes: Nico Rosberg (Days One and Three), Lewis Hamilton (Days Two and Four).
Lotus: Kimi Raikkonen (Day One), Romain Grosjean (Days Three and Four).
McLaren: TBC.
Force India: Paul di Resta (Days One and Two), Adrian Sutil (Day Three), Jules Bianchi (Day Four).
Sauber: Esteban Gutierrez (Days One and Four), Nico Hulkenberg (Days Two and Three).
Force India: Paul di Resta (Days One and Two), Adrian Sutil (Day Three), Jules Bianchi (Day Four).
Williams: Pastor Maldonado (All of Day One and half of Days Three and Four), Valtteri Bottas (All of Day Two and half of Days Three and Four).
Toro Rosso: TBC.
Caterham: TBC.
Marussia: Max Chilton (Day One).
Why the Circuit de Catalunya?
Familiarity breeds assurance - or on the flip side, worry - for teams when it comes to testing their new cars at the long-time Spanish GP venue. Having gathered so much data from the Barcelona track in both racing and testing over the years, they will leave the back-to-back tests here with a much better idea of whether or not they have a competitive car on their hands for the new season.
Furthermore, the 2.89-mile track, 16 corner layout really stretches a car's legs to a fuller extent than Jerez's twister challenge. The old adage that a car that is quick around Barcelona is invariably quick everywhere largely lends itself to the fact that the circuit contains several aerodynamically-demanding, 200kph-plus sweeping corners - particularly Turns Three, Nine (Campsa) and Sixteen (the final corner). The revised end of the lap, with its slow tight chicane section, also puts a car's traction to the test while tyres in general are put through more of a work out, especially the front-left, owing to the number of right-handed turns (nine).
JG