Sebastian Vettel says sorry for using bad language during his interview after the Abu Dhabi Grand Prix
"In the heat of the moment, I didn't use the right words and I apologise," World Champion says
Last Updated: 09/11/12 4:06pm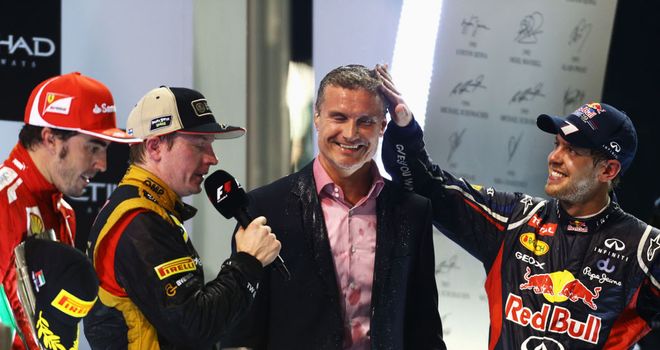 The Red Bull driver managed to claim third place at the Yas Marina Circuit despite starting the race from the pit lane due to a penalty.
The German clearly let his emotions get the better of him in a post-race interview when he accidently let slip an expletive.
Vettel said: "I'm terribly sorry for using the wrong word on the podium and I'm sorry if I have offended anyone who was watching.
"In the heat of the moment, I didn't use the right words and I apologise. I'll do it better next time."
Race winner Kimi Raikkonen also swore in his post-race interview, prompting the FIA to send a gentle reminder to all teams warning drivers to mind their language when speaking to the media.