Mark Webber says Red Bull still unsure of what caused a water leak on his RB8
Red Bull to continue investigations after Aussie's P2 curtailed
Last Updated: 02/11/12 3:40pm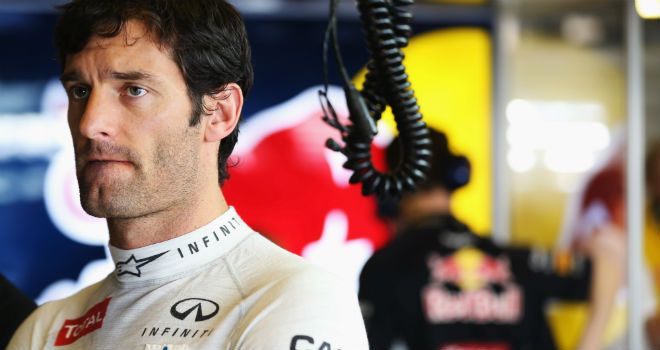 The team had been working on the floor of the RB8 which had been rubbing on the track during Webber's previous run in a similar fashion to the problem Sebastian Vettel suffered during the Indian GP.
As the team dropped the car from the jacks the liquid pouring from the right hand side of the car was clear to see, and Webber nearly spun off on his own fluid in the pit-lane tunnel.
Sky Sports F1's Ted Kravitz confirmed the fluid was only water, but perhaps tellingly Webber returned to the pits without using any KERS, leading to speculation in the commentary box that it could be a cooling problem with the unit.
"We are not to the bottom of the fault yet that is for sure, the guys will be working on it tonight trying to work out what is going on," Webber told Sky Sports F1.
Not that Webber seemed to unduly worried with getting fewer laps around what he described as a "car park," given he was satisfied with the car's balance.
"It is ok," he added. "Normally we struggle around these car park-type race tracks but I will do my best to push as hard as possible around all the second gear corners that are here this weekend and qualify as high up as I can and then enjoy the race on Sunday."