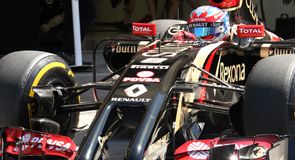 Romain Grosjean admits it's a case of damage limitation for Lotus after their pre-season programme ended in frustration.

In spite of his publicity-shy nature, Kimi Raikkonen has been in the spotlight ever since his controversial arrival on the grid.

Romain Grosjean goes into 2013 aiming to prove he is a changed man after a turbulent, controversy-filled return to Formula 1 last year.

Romain Grosjean has been called up by Renault to replace the axed Nelson Piquet Jr during the latter stages of the 2009 season.