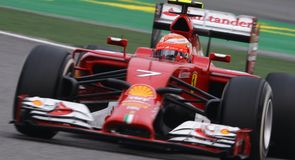 Kimi Raikkonen admitted his driving style was likely to blame for his disappointing Chinese GP weekend.

His wait for a third world title might now stretch into a seventh year but in many people's eyes, Fernando Alonso heads into 2013 having burnished his reputation as the most complete driver in Formula 1.

Against all the odds, Felipe Massa lurched back from the brink in the latter stages of 2012 to save not only his Ferrari seat but also arguably his Formula 1 career.

Despite an association with Ferrari stretching back a decade, Felipe Massa struggled last season alongside newcomer Fernando Alonso.