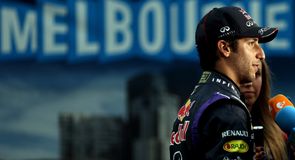 The FIA have rejected Red Bull's appeal against the disqualification of Daniel Ricciardo from the Australian GP.

With the departures of Michael Schumacher and Pedro de la Rosa over the winter, Mark Webber assumes the mantle of the oldest driver on the grid in 2013.

Sebastian Vettel became the youngest world champion in Formula One history in 2010.

After eight seasons in Formula One, Mark Webber finally emerged as a world championship contender in 2010.