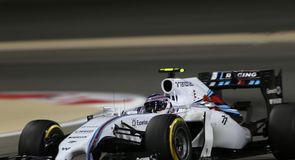 Valtteri Bottas reckons Williams can finally make good on their pre-season potential in Sunday's Bahrain Grand Prix.

F1's resident entertainer or pantomime villain? Few drivers divide opinion quite like Pastor Maldonado, who enters his third season in the sport still very much an enigma.

Pastor Maldonado managed to snatch a Williams race seat from under the nose of the highly-rated Nico Hulkenberg for 2011.

Bruno Senna gets the final seven races of 2011 to prove his F1 credentials after replacing Nick Heidfeld at Renault.