GAA: Tyrone's defeat of Donegal had its origins in the pain of March defeat, says Peter Canavan
Last Updated: 19/06/17 3:30pm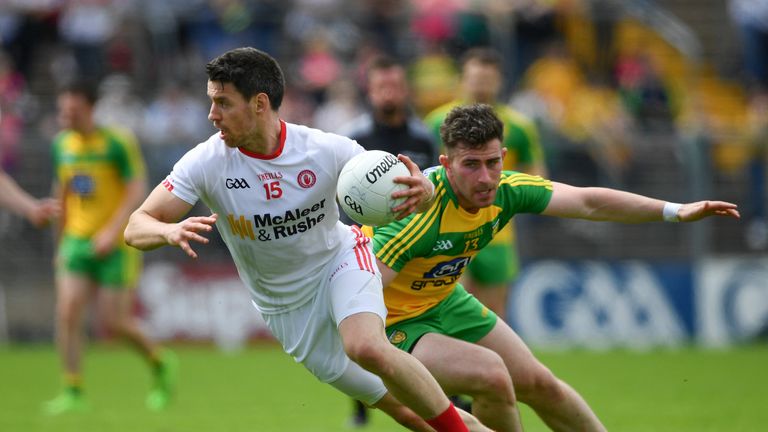 After a busy weekend of football championship action in which Tyrone, Roscommon, Westmeath and Kildare each earned big victories over Donegal, Leitrim, Offaly and Meath, Peter Canavan digests the latest taking points.
That was a big statement made by Tyrone yesterday. What a comprehensive defeat of Donegal.
The game was obviously won on the field of play - but in my eyes the route to victory was really paved way back in the spring when Tyrone went to Ballybofey on a dire night in the National Football League and came a cropper.
The rain spilled down torrentially that evening and Donegal ripped Tyrone apart.
In fact, near the end of the game, Tyrone were consigned to chasing shadows and there were even jeers from the Donegal supporters when Tyrone players managed to get on the ball.
Tyrone, to be honest, were humiliated. That hurt was stored away. Lessons were learned and pledges were made. It wouldn't happen again.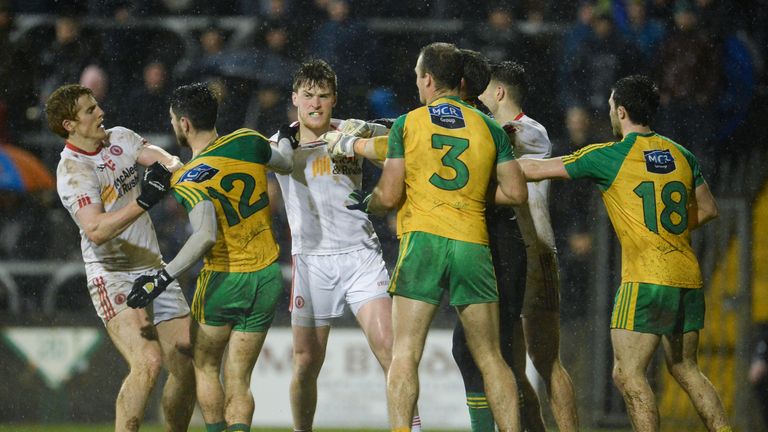 And when the championship draw pitted both sides against each other it must have delighted Mickey Harte. Once more, on the field, Mickey got his match-ups right yesterday as the two met again.
Tyrone are possibly a year or two ahead of Donegal in their development but keeping two of Donegal's best players - Ryan McHugh and Michael Murphy - quiet was the real masterstroke.
In last year's Ulster final, McHugh ran the show in the opening half. And, like he had been doing all year, he timed his runs to perfection and burst through at every available opportunity.
On Sunday, DD Mulgrew took him on, marked him from start to finish, and kept him quiet. This time, McHugh was left only to track runs from the likes of Niall Sludden. He was completely nullified. And Tyrone were on the way.
The biggest tactical move, however, was the placing of Paudie Hampsey on Michael Murphy, the Donegal Talisman.
And with both sides giving each other no space for short kick-outs, Tyrone and Donegal both went long. Murphy is usually dominant in this sector but yesterday Colm Cavanagh looked to have stepped up even higher towards the clouds with some of his fethces.
Again, it all worked in Tyrone's favour. They are through now to another Ulster final and they have a renewed sharpness and hunger about them.
Their counter-attacking game and long kicking tactics worked a treat and they have a lot to look forward to against either Monaghan or Down.
Donegal will be hurt badly after this one and have a lot of questions to answer but theirs is a young side and I think they are capable of regrouping and coming through the back door.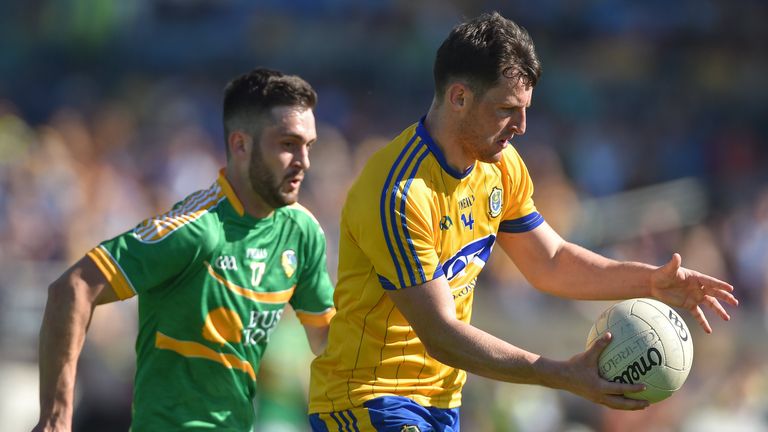 In Connacht on Sunday, Roscommon made light of Leitrim and I am not surprised. Way back at the Sky Sports GAA launch at Croke Park some weeks ago I made the point that most people would see the winners of Galway and Mayo as being a coronation of the eventual champions.
I disagreed back then and I disagree now. A year ago, Roscommon were hyped to the nines and deemed All-Ireland contenders by some. Madness.
Since then they have endured a very tough relegation and have lost a serious amount of players but I have kept a close eye on them. They may be down on certain players but they have a consistency and uniformity about them.
I feel they will give Galway lots of it in the Connacht final and I wouldn't be surprised if they are in the game coming down the closing strait. They have a lot of conditioning work done in recent seasons and I think they are over the wobbles they have had.
You could see Kevin McStay finally get the most out of this team. I wouldn't be surprised if he did.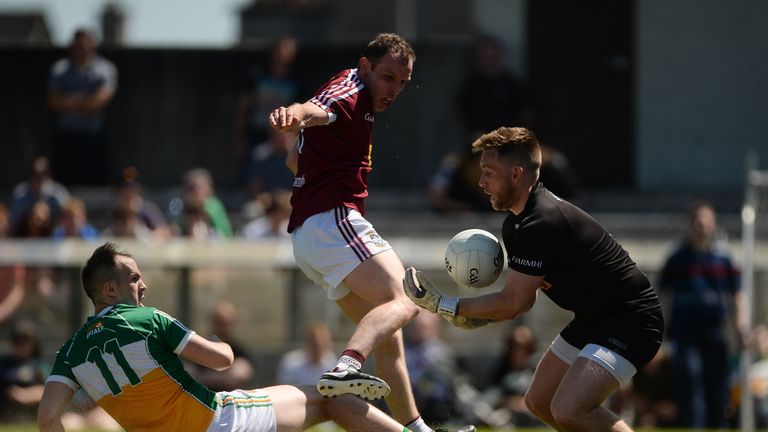 Westmeath got over Offaly at the second time of asking but they will now face a huge challenge against Dublin.
They know them well having faced them twice in recent Leinster finals and I would urge them to get bodies back but leave their two target men, John Heslin and Kieran Martin, up front and keep the Dublin defence honest.
For me, though, Kildare's display in beating Meath on Saturday night was catching.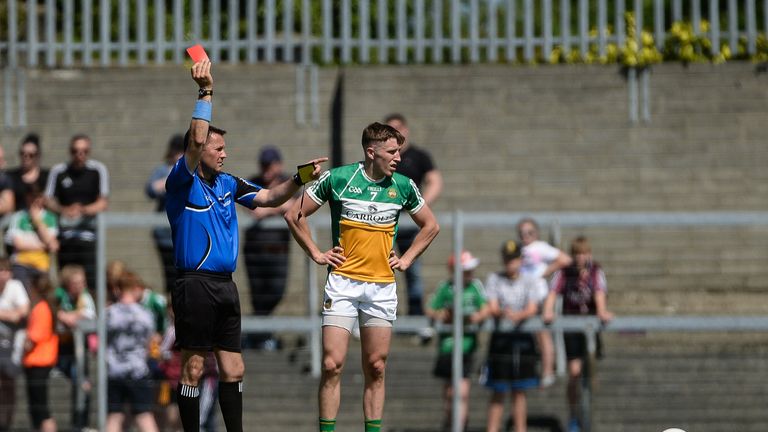 Meath were way below par - obviously the space and scores they got against Louth wasn't a good gauge and they got nothing like the room they got that night against Kildare.
CIan O'Neill's side were way too physical for them. They look in great shape and I think they can give Dublin a real rattle if, as expected, Dublin beat Westmeath in the Leinster semi-final.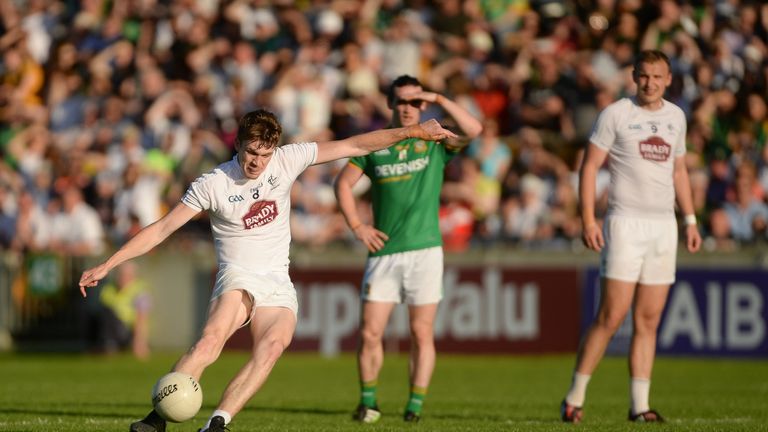 Paddy Brophy,. Cathal McNally and Danie Flynn are three forwards that will have a real say in this year's Championship and it's been too long since Kildare were back in a Leinster final.
I think they are a team to watch out for, they are well coached, they get numbers back and play with two men in the inside forward line at all times. It will be interesting to see how they progress from here but they will have to progress.
For those on the move, we will bring you Limerick v Wexford in the All-Ireland SFC and Down v Monaghan in the Ulster SFC this Saturday. We will also be covering the best of the action through our live blog via our website skysports.com/GAA, which you can also access through the app for mobile devices and iPad.
Sky customers can now upgrade to Sky Sports for an unmissable summer of sport. Upgrade now!