Peter Canavan predicts explosive All-Ireland final replay
Last Updated: 21/09/16 9:21pm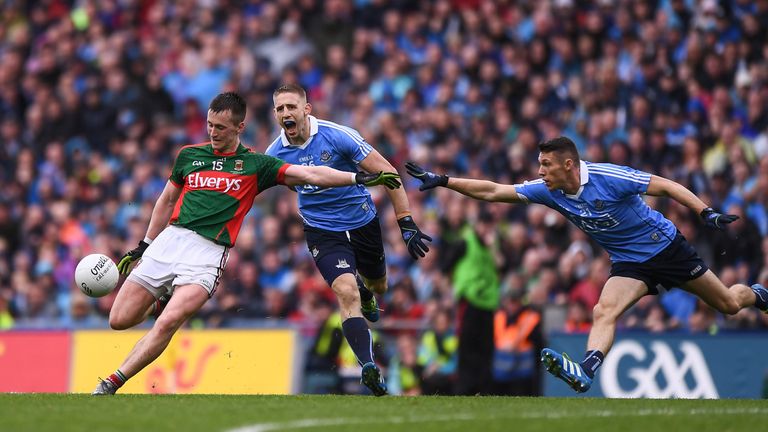 What a freakish game Sunday's All-Ireland final was. It was absorbing, entertaining and although it could never be a classic due to the conditions, full credit to every player out there. They left nothing behind.
And now I'd say a few late summer holidays will have to be postponed yet again.
A lot of the players' partners, families and friends may have had plans to head away for a week's break after such a long and arduous season but while they may be disappointed to have to shelve those plans there are few others who will be too disappointed.
We have the prospect of watching these two lock horns all over again on October 1 and should the weather be kind - and it has not been in the last two finals - we could see a really explosive replay.
It was explosive at the start on Sunday. In the tunnel it all kicked off.
Mayo bullied Dublin right from the time they met in the tunnel, right out onto the field and right until the end of the match.
With 65 years of hunger driving them on, they threw themselves into every clash like their lives depended on it.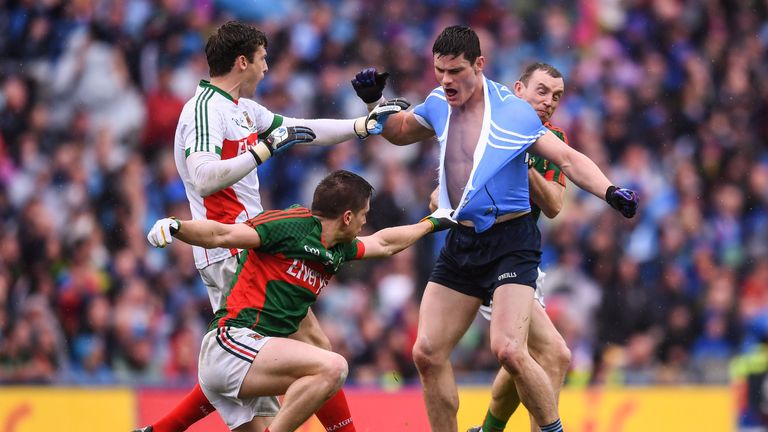 The general feeling coming home on Sunday night was that Dublin had failed to fire, that they had played well within themselves and that there is a lot more to come from them.
You will have read, heard and devoured all the stats by now. It is rare that Dublin are kept to 0-9 in a game, and made wait so long for a score from play.
So, yes, they do have another few gears to find and their manager Jim Gavin was really honest in his post-match assessment that they had too many turnovers and they got all the luck.
But whether they can bring that 'A' game next time around remains to be seen. It is easier said than done.
The general feeling coming home on Sunday night was that Dublin had failed to fire, that they had played well within themselves and that there is a lot more to come from them.
Peter Canavan
There is no doubt about it, with all that happened on Sunday, Mayo's belief will have surged through the roof. They may not have lacked in belief anyway but they came back from the dead two or three times in this All-Ireland final. And they will gain a huge amount from that.
Mayo got off to a good start but those own goals almost killed them. Have you ever seen the like of that? Two own goals in an All-Ireland final. They must really have started to believe that there was a jinx against them.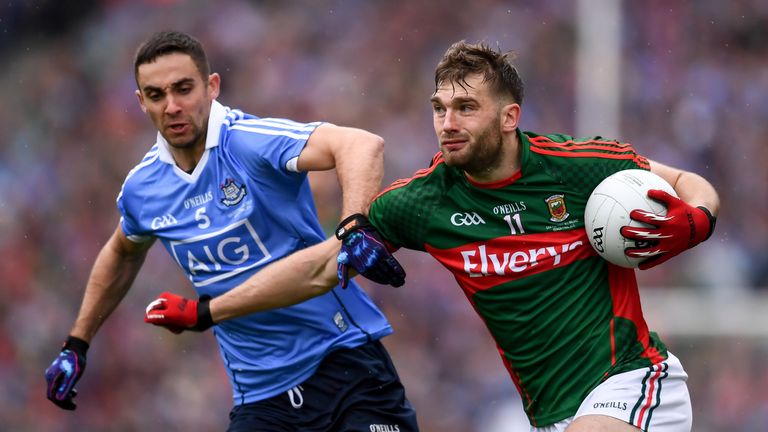 But they came back and stabilised, they came from five down after the restart and they came from three down near the end of the game. That takes serious guts.
This was no classic, let's be honest, but it was a defender's day. And in terms of tackle execution, making turnovers, support running and tracking back, this game was of the highest quality.
Changes for the replay?
It remains to be seen now whether both teams will line out the same way for the replay. Will Dublin make a change? I don't know if they will at this stage but certainly Paddy Andrews made a huge contribution when he came on.
Kevin McManamon was taken off early in the second half but maybe one or two others could have gone before him. I would have felt that he was tailor made for a game like that, in those conditions, with his low centre of gravity.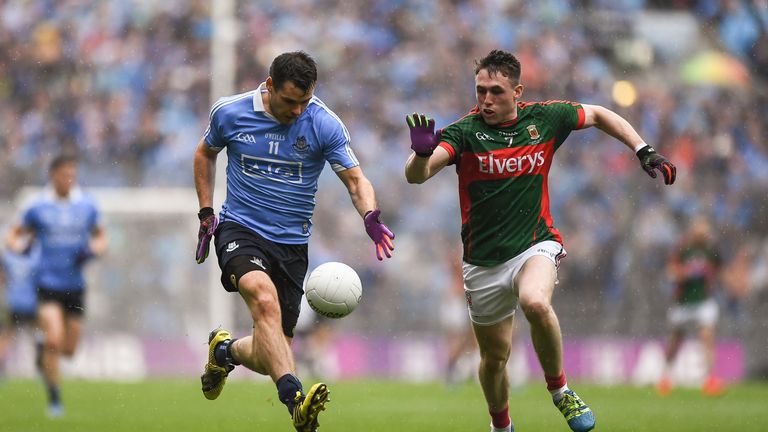 Certainly, Jim Gavin has the option to make one or two changes before the replay. I suspect they might name the same starting 15 but make a change to the starting line-up closer to the throw in.
Mayo began their training programme under Stephen Rochford a little later than other teams and maybe there is something in the theory that they are coming near their peak now at precisely the right time.
They might look at making a change too but I can't see it.
Alan Dillon came on, kicked a great point, but went off injured again. He could be a doubt for the replay and he would be a huge loss. I would expect Seamus O'Shea to retain his spot and for his brother Conor to come on later in the game.
Watch Man Utd v Leicester, the Ryder Cup and the All-Ireland final replay as part of our three months' half-price offer.