GAA: Peter Canavan selects his football team of the year
Last Updated: 07/10/16 11:08am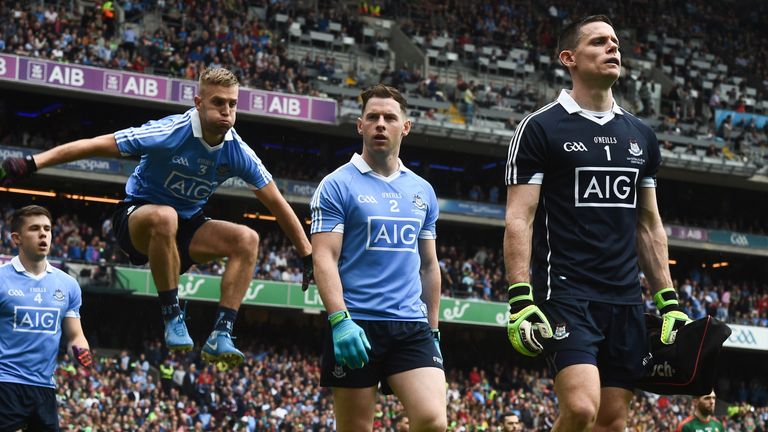 What an end to the season! Two finals and only a kick of the ball to split Dublin and Mayo at the end of it.
I said at the start of the championship that I felt Mayo would win the All-Ireland but around semi-final time, I changed my mind and felt Dublin had the edge.
Whereas Mayo had the conditioning, the hunger, the motivation after getting rid of last year's management team and the forwards, their displays this season up until the All-Ireland finals were not what I really expected.
Dublin have the skill, the know-how, the patience and the bench to cope with almost anything that was thrown at them and I just felt they were better equipped to come through. And they did. Just about.
Mayo will look back and rue chances, no doubt about it. The decision to switch goalkeeper between games caught the public by surprise, but on Sky Sports, we had flagged that they were looking to bring Rob Hennelly in with 10 minutes to go in the drawn game, so our viewers may not have been all that amazed to see the change being made for the replay.
The management team will have seen various factors on the training ground to influence that move so you would have to assume that their logic was steady. It didn't work and now they must raise the shield again for next year and go back into battle. Wallowing won't help them.
Peter Canavan's team of the year
1. Stephen Cluxton (Dublin)
Dave Clarke might have made it had he started in the All-Ireland final replay. Evan Comerford was razor sharp all year for Tipperary and he really impressed me.
But in the end, I gave the nod to Cluxton, who had two great finals and showed immense leadership in the replay when the game dangled on a knife edge.
2. Brendan Harrison (Mayo)
There is no doubt that Harrison comes into the side at corner-back. What a player he is, and a marker, and what a season he had.  
He looks set for a great future in the game. It's around the likes of him that Mayo can build for the next few years.
3. Philly McMahon & 4. Jonny Cooper (Dublin)
I decided to put McMahon and Cooper into the other two positions and I don't think many in the country can argue with that.
When Rory O'Carroll left, all the talk was how Dublin would cope without their leader on the edge of the square. They coped just fine. Both of them were sublime all year long and not only did they manage with all the long, diagonal ball that was pumped in on top of them at various stages but they were always, always willing to burst into attack as well.
They are complete footballers and serious defenders.
5. Lee Keegan (Mayo)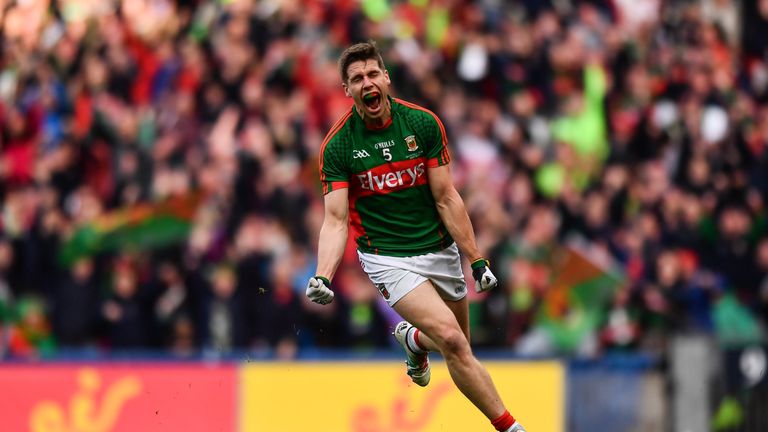 Keegan is another who cruises into this team. Perhaps the only man in Ireland who could mark Diarmuid Connolly, Keegan did so with remarkable determination. There was much made of the battles those two had but for me, it was an enthralling tussle.
Keegan is as good going forward as he is defending. He sacrificed his natural game for the job of marking Connolly but still managed to get one of the goals of the season.
6. Cian O'Sullivan (Dublin)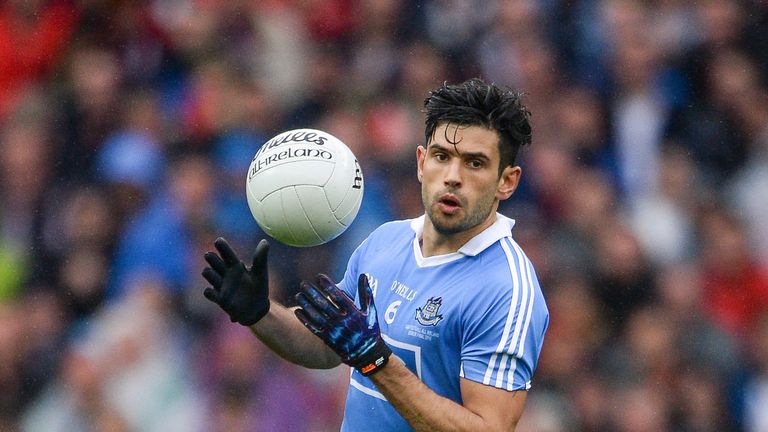 Maybe O'Sullivan was not at his brilliant best in the replay against Mayo, but all year long he was been in unreal form.
He is a defensive screen, is pacy and clever. He guarded the house, was not afraid to get on the ball and always made sure the rearguard was secure when his team-mates surged forward.
7. Paddy Durcan (Mayo)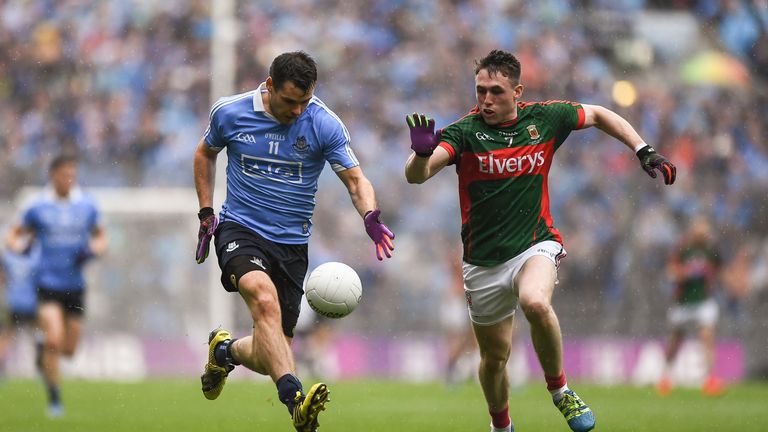 Durcan was named Mayo footballer of the year in 2015 and he certainly maintained that form into 2016. He was absolutely super on the wing for Mayo and his long-range point in the replay was indicative of the type of year he had.
Tight on his man, he pushed up and down the field all season long for his side. He is a class act.
8. Brian Fenton (Dublin)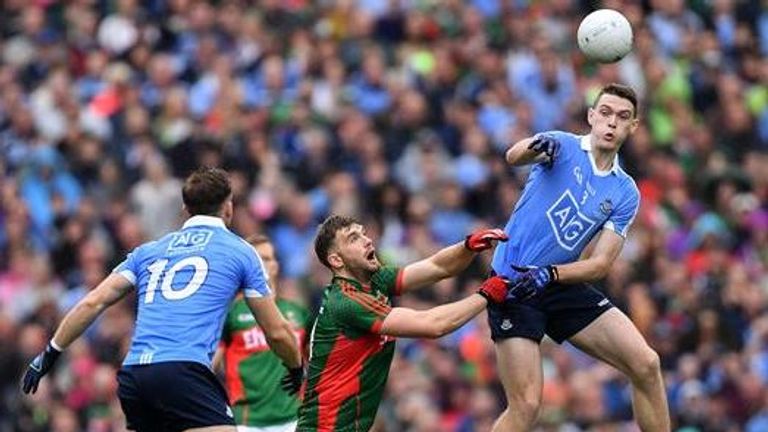 Fenton must be wondering what all the fuss is about. He has won two Leinsters, two All-Ireland titles and is about to win two All Stars, and is yet to lose a game with Dublin.
He has won two National League titles as well and he would also be many people's choice for footballer of the year. A colossus.
9. Peter Acheson (Tipperary)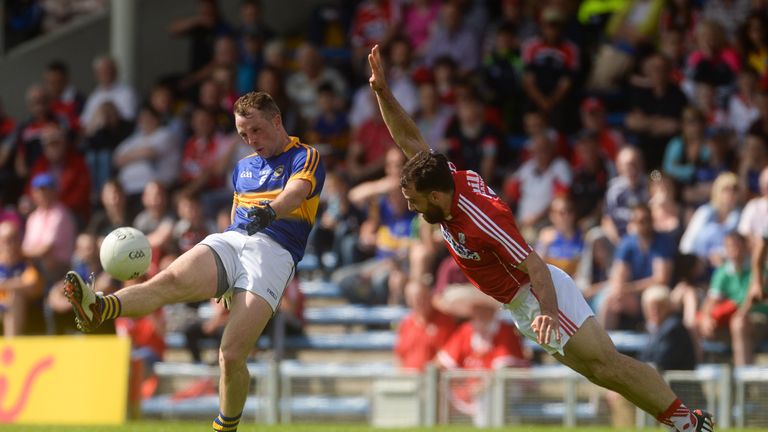 Acheson was another colossus. Away from his natural habitat at centre-back, he was one of the top midfielders on view all year.
He played against Mayo with a broken hand but his dash, leadership and drive continued to mount attack after attack for an exciting Tipp side.
10. Ryan McHugh (Donegal)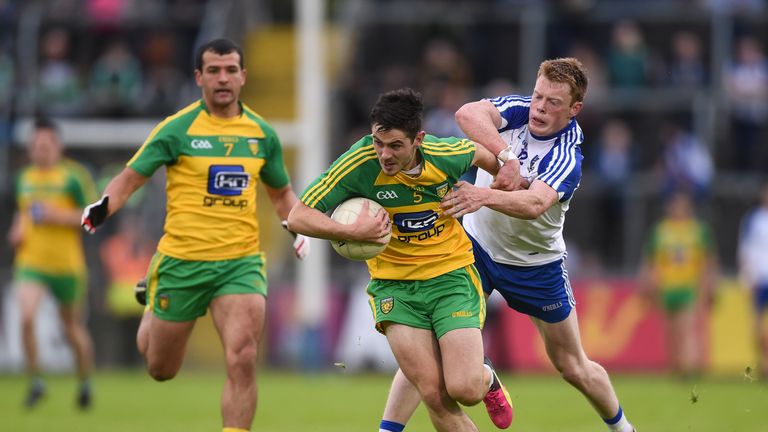 For a long time, Ryan McHugh was the best player in the country. He was in fifth gear all during the National League and in my mind he maintained that form into the business end of the championship.
His displays against Monaghan and Cork stood out but really McHugh was imperious all year.
11. Diarmuid Connolly (Dublin)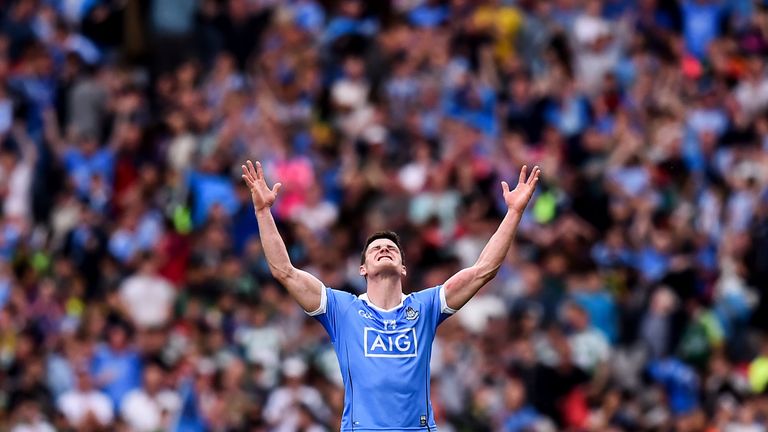 So too was Connolly, who may have felt curtailed by Keegan on All-Ireland final days but still came out with all the crucial scores - at the crucial times.
That doesn't happen by accident. Connolly always comes up trumps at the right time.
12. Peter Harte (Tyrone)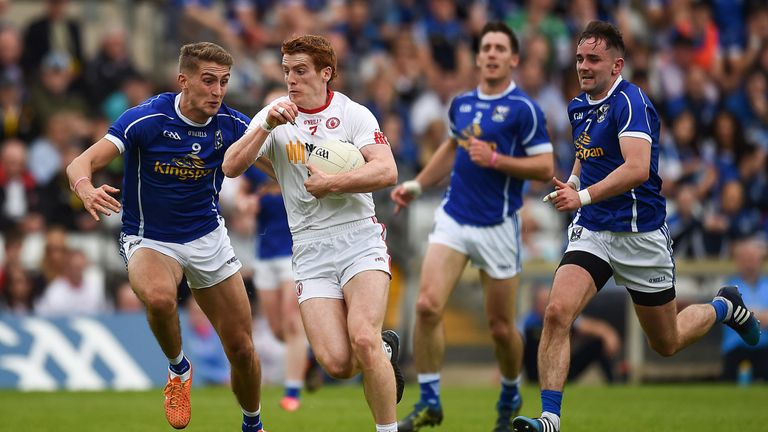 I would be very disappointed if Harte didn't get an All Star. He was Ulster player of the year and still didn't make the Sunday Game team of the year! 
In a season where Tyrone came back and claimed Ulster, Harte was brilliant. His late runs from deep, his timing, his shooting and work rate were immense.
13. Dean Rock (Dublin)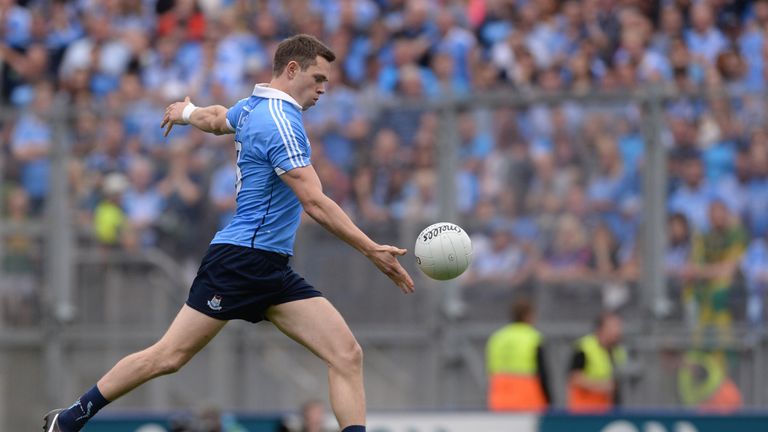 Rock was taken off at half time in last year's All-Ireland final but developed in all areas of his game this season and his free-taking stats were off the charts. He improved from general play too.
14. Paul Geaney (Kerry)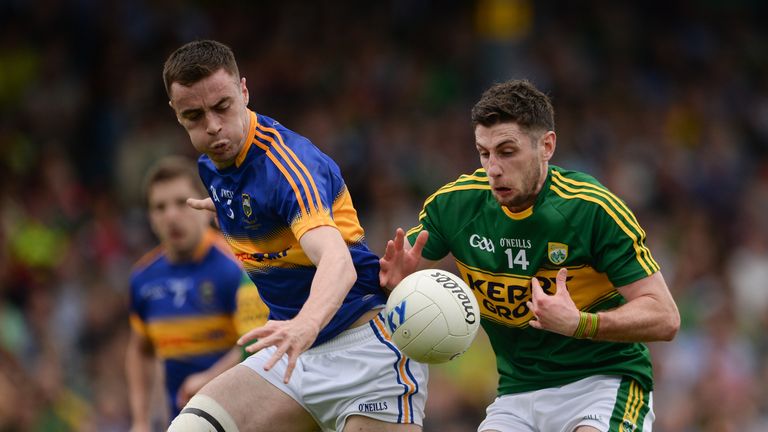 Geaney is a joy to watch, worth the admission fee alone. I still can't figure out why he was taken off against Dublin but nonetheless he is in my team of the year - hands down.
15. Cillian O'Connor (Mayo)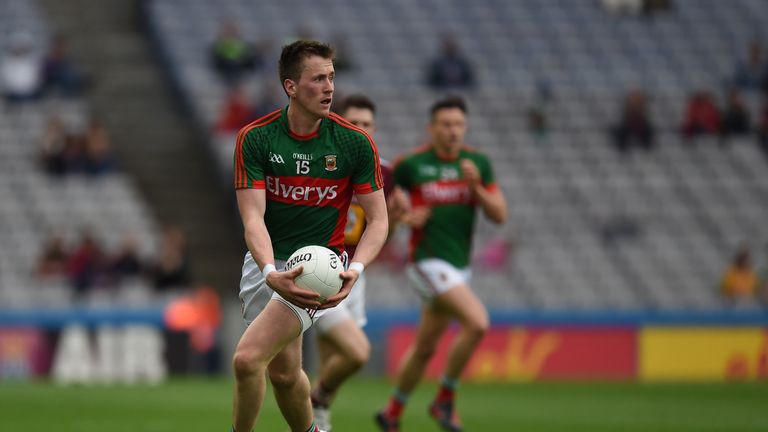 The year didn't end well for O'Connor with that late missed free against Dublin but it would be cruel to judge him on that. They would not have been in a replay were it not for him firing a brilliant equaliser in the drawn game.
From frees, he was very good and from play, his influence grew with every passing game. I think he is a real leader.
You can watch Premier League football, Champions Cup Rugby and the Japan Grand Prix on Sky Sports. Upgrade now and enjoy three months at half price!