Ryder Cup 2014: A look at how the likely members of each team fared at Hoylake
By Matt Cooper
Last Updated: 21/07/14 2:33pm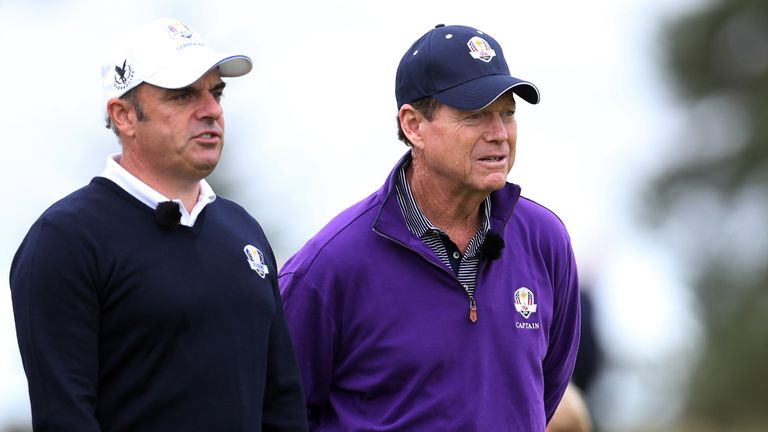 With just two months until the 40th Ryder Cup begins at Gleneagles we take a look at the likely participants and cast an eye over their form, with particular reference to their efforts in the 2014 Open Championship at Royal Liverpool.
TEAM EUROPE
Rory McIlroy: What could be better prep than to win? His third major championship victory and his first claret jug - a victory forged with rounds of 66-66-68 and sealed with a 71. On that final day he had the odd stumble, but it was a largely mature effort. He understood the magnitude of what he was about to achieve and made sure that he accomplished it. A big Ryder Cup might be next on the to-do-list.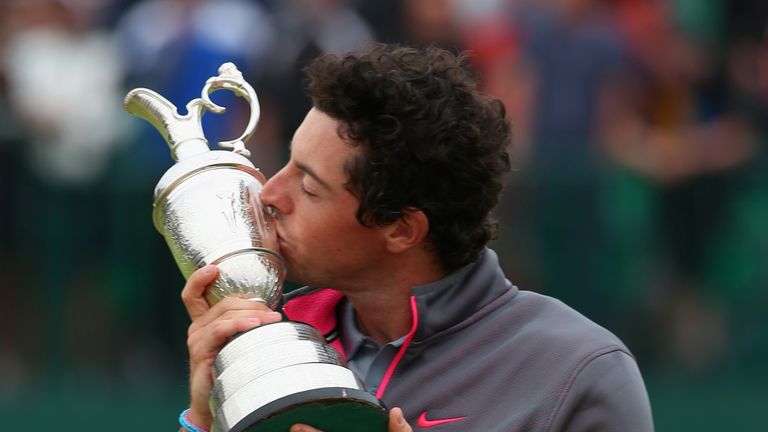 Justin Rose: Got the worst of the weather which makes his T23 a decent effort. It also came off the back of consecutive wins (one in America, one in Europe) which reiterates that the 2013 US Open champion is now a world class golfer. Superb in the 2012 win at Medinah and set for another fine effort.
Martin Kaymer: It never really happened for the German as he missed more fairways than anyone who made the weekend in finishing 70th. Is he suffering a hangover from his US Open victory? It seems that way, but he proved when clinching victory in the 2012 Ryder Cup that he can cope with pressure and has bounce-backability. Looks sure to be in the team and a feared opponent.
Henrik Stenson: The Swede is a man reborn and will add to his two appearances at the 2006 and 2008 Ryder Cups. There was much talk at the start of the year that he would become his nation's first major winner. He was T14 in the Masters, T4 in the US Open, but never in contention at Hoylake and finished T39, despite only two men hitting more fairways than him all week.
Sergio Garcia: Like his fellow countrymen Severiano Ballesteros and Jose Maria Olazabal, Garcia is a talismanic figure for Europe. His second placed finish at Hoylake was superb and lacked the frailty of his near misses in the past. Few believed Rory McIlroy could be caught on the final day, but Garcia gave it a damn good go, shooting a six-under-par final round of 66. Primed to have yet another fine Ryder Cup.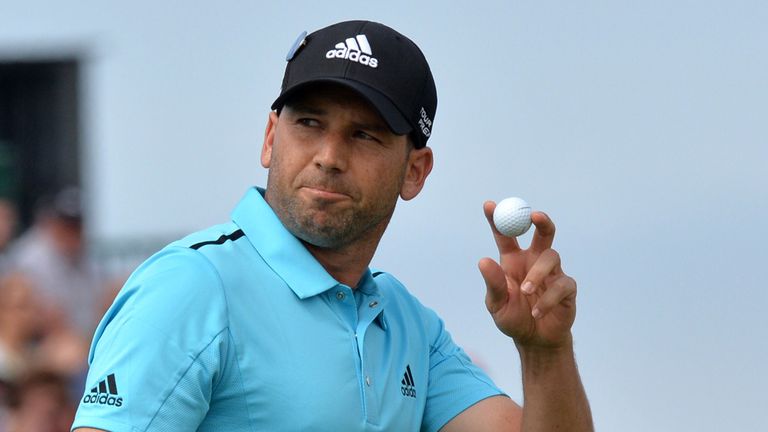 Victor Dubuisson: The 24-year-old Frenchman played some superb golf to finish T9, once again demonstrating that he has flair, a love for the big occasion and an exquisite touch around the greens. His second placed finish in the WGC World Matchplay highlighted his matchplay potential and now only injury can keep him from the side – a factor to consider because he does seem prone to them.
Jamie Donaldson: Three years ago few would have touted the Welshman as a Ryder Cup player, but he has become a double European Tour winner and a frequent top ten finisher. Never featured at Royal Liverpool after an opening round of 79 and missed the cut, but his place is more or less guaranteed.
Thomas Bjorn: Opened with steady rounds of 71-70 but his week was derailed by a Saturday 76. Played well on the final day to shoot 67 and finish T26. None of that is likely to affect his chances of a return to the European team for the first time in 12 years – and at a venue where he is a past winner (in the 2011 Johnnie Walker Championship).
Luke Donald: Closed with a round of 75 in Hoylake to finish T64 (hitting just 39 greens in regulation), a result which reminds us that he doesn't have the best major record – and certainly not one which is a fair reflection of his potential. The flipside is that he's a superb Ryder Cup operator who forms a demon partnership with Sergio Garcia. Not entirely out of the question that he will need a pick however.
Ian Poulter: The Medinah hero is currently one of three European superstars who is outside the qualification places and hinted on Twitter after his missed cut in the Open that he was soon to reveal news which might cast light on his poor form: "Just been a little unsettled last couple of months, all will be clear very soon." Captain McGinley will pick him unless the form is truly desperate – he's too good in the Ryder Cup to ignore.
Graeme McDowell: Closed his week at Royal Liverpool with an eagle putt which slipped in the hole and received a classic McDowell fist wave to celebrate a top ten finish. It was reminiscent of those we have come to expect at the Ryder Cup. There have been rumours of problems in his relationship with McIlroy, but McGinley has brushed them aside. He knows McDowell is Ryder Cup dynamite.
Lee Westwood: Last year at Muirfield the 41-year-old had yet another great chance to win an Open, but missed out again. This year he was gone before the weekend. He has won in Malaysia this year, and finished seventh in the Masters, but otherwise his form is poor and unless it changes he will require a pick by the captain. As with Poulter and McDowell, it seems likely he would receive one, given his superb record in the match.
TEAM USA
Bubba Watson: Back in 2010, the last time the match came to the UK, Watson was hooping and a'hollering with Jeff Overton. He was seen as little more than a country hick. Now he is a two-time Masters champion. That's some transformation. Missed the cut at Royal Liverpool but his big hitting and shot shaping qualities should be a factor at Gleneagles.
Jimmy Walker: One time journeyman who this season has sussed how to win. Not once, not twice, but three times. His only previous Open attempt resulted in a missed cut so his top 30 finish represents a decent effort and it could have been better – he frequently threatened to go low before failing to convert his rounds into a really low ones.
Dustin Johnson: On Friday he was thrilling, compiling a round of 65 that was littered with birdies, reminding us yet again that he not only hits the ball miles from the tee box, but also has approach play skills and an assured touch around and on the greens. At the weekend, however, he was less convincing. He's better than many believe, but can still be a bit flaky.
Matt Kuchar: Mr Consistent got it slightly wrong at Hoylake and kept hitting rounds in the 70s. But that won't impact on his chances of a) making the team, and b) being a fundamental part of the American game plan. Always a good man to have on the team and the one they all have to beat in the games of ping-pong that are a staple of the US locker room in Ryder Cups.
Jordan Spieth: His debut last year at Muirfield and this week were quite similar: he enjoyed the week, broke 70 once, but never threatened to feature at the business end. Seems all set for his Ryder Cup debut and his assured short game could make him a dynamic option for Watson, who has hinted he will make a great combination with Jim Furyk.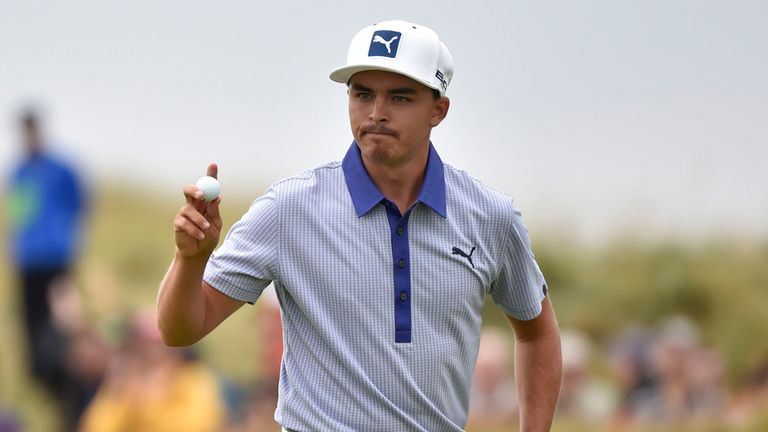 Jim Furyk: Eight years after his last top ten finish at an Open the 44-year-old finally did it again. Hasn't won since 2010, but he remains ultra-consistent and the sort of golfer and man who Watson will be able to rely on. Made the recent recce to Gleneagles which proves his hunger and likely involvement.
Rickie Fowler: The little man in orange had another quality Open performance, to sit alongside a T14 at St Andrews in 2010 and T5 at Royal St Georges in 2011. He was third, broke par more often than anyone in the field and spent the week tussling with Rory McIlroy and Sergio Garcia. Doesn't win as often as he perhaps he should, but proved again that he has major championship winning potential - he's finished top five in all three majors this year.
Jason Dufner: His fifth Open appearance and he's still looking for a top 20 finish. His ball-striking is good but maybe not an ideal flight for links golf. He also putted poorly all week. The 2013 US PGA champ is likely to be better suited to the Jack Nicklaus designed Glenagles course and he looks a guaranteed team member.
Zach Johnson: Three rounds of 71 and another of 75 meant the 38-year-old was never in the hunt. Prior to finishing down the leaderboard this year he had made two consecutive top tens at the Open. Seems nailed on to make the team and continue to be a tough opponent.
Tiger Woods: Recovering from injury, out of form and never entirely convincing in team competition, Woods looks like he will need a pick. Will he play enough golf to persuade Watson of his hunger? Watson says: "It would be tougher for me to pick him if he's not playing." Woods says: "I hope I'm on that team."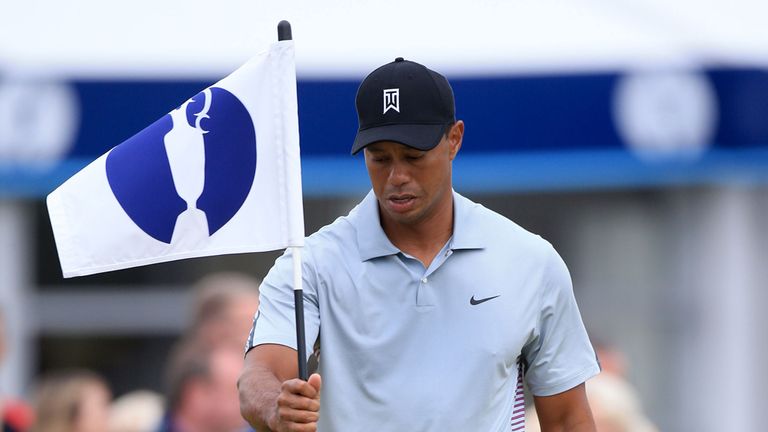 Phil Mickelson: The defending champion was never really in the hunt at Royal Liverpool after an opening round of 74. A relatively lean period since his victory at Muirfield means that he still needs to qualify for the team, but if he doesn't do so a pick seems inevitable.
Keegan Bradley: The 28-year-old hasn't won for two years and is not yet inside the top nine on the rankings, but he is in Watson's thoughts for one simple reason: his superb record playing with Phil Mickelson. Closed with two weekend rounds of 69 to finish inside the top 20. Travelled to Gleneagles recently with Watson and others – a big hint that he'll get a spot?