Ryder Cup 2014: Henrik Stenson hoping to improve fortunes at Gleneagles
Henrik Stenson has already set his sights on an early arrival at Gleneagles in September.
Last Updated: 15/01/14 12:21pm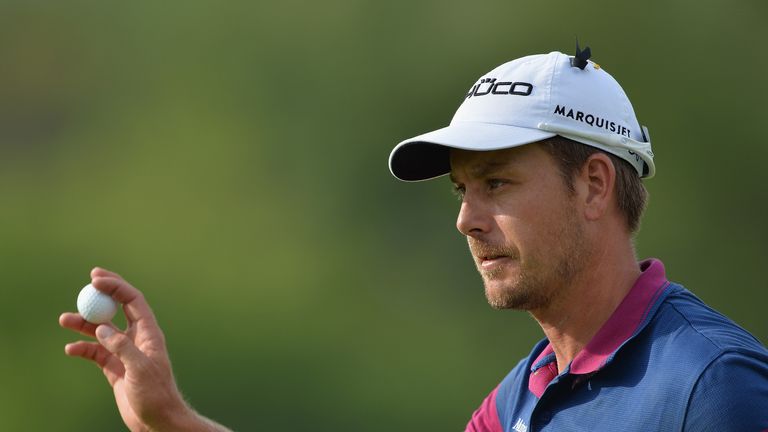 Stenson's brilliant form at the end of last season saw him make history by winning the FedEx Cup and Race to Dubai in the same year, not to mention gathering enough world ranking points to effectively qualify for the Ryder Cup with nine months to spare.
The 27-year-old, whose last appearance in the event came in 2008, has accrued 240 points, almost 70 more than Martin Kaymer needed in 2012 to secure the final qualifying berth on the world points list.
But the European number one has not played at Gleneagles since 2004, or seen the alterations made in recent years under the supervision of course designer Jack Nicklaus, and will therefore get there as soon as possible after playing in the Tour Championship in Atlanta - assuming he qualifies for the event he won last year.
"It's been quite a few years since I played the Gleneagles tournament," said Stenson, who shot an opening round of 81 in 2002 as he went through the first of two major career slumps.
Challenge
"I'm thinking about maybe making my way over a little bit early to get rid of some jet-lag and possibly get another round in before everybody else gets there. That's a more likely scenario than making a trip there while I'm in Scotland because we've got both the Scottish Open and the Open Championship to look after in the summer."
Stenson begins his 2014 campaign in the Abu Dhabi HSBC Golf Championship this week, an event he has played every year since it started in 2006 but has yet to win.
"I've got two second places and it's the one tournament down in this part of the world that I haven't won," the world number three added. "I managed to win in Dubai in November (at the DP World Tour Championship), the Desert Classic in 2007 and Qatar in 2006.
"It would be a nice one to add to the collection here having made Dubai my home for almost 10 years. It's nice to be back and it's going to be a challenge of course. Preparations are a little bit shorter than they would have been otherwise but hopefully it won't impact it too much and we'll get going sooner
rather than later."