Major pressure has been affecting Tiger Woods, says Butch Harmon
Butch Harmon says a fine Firestone display could inspire Tiger Woods to end his major drought.
Last Updated: 02/08/13 12:12pm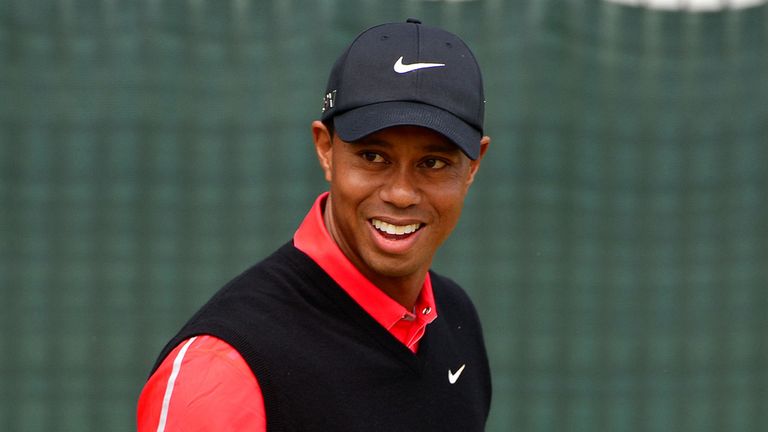 The world number one is a seven-time winner of the World Golf Championship event at the Ohio course and posted an impressive two-off-the-lead four-under on Thursday.
He'll aim to close that gap on Webb Simpson on Friday but Harmon told Sky Sports that, win or lose this week, Woods can give himself an important confidence boost with a solid performance around Firestone ahead of the final major of the year, the PGA Championship, which begins on August 8.
"Woods has told us he's all about winning but I think what's important is for Tiger to come out and play four good rounds," said Harmon.
"We've seen him put himself in position in these big tournaments at the weekend and he hasn't got it done, but this is a big event for him going into next week.
"Obviously he hasn't won a major since the US Open in 2008 and he knows the pressure is on him to do that again. But if he could win this one again it would give him tremendous confidence going into next week."
Pressure
Woods once again fell away in the closing stages of a major last month at The Open and Harmon feels the American is currently putting too much pressure on himself in the big events.
The 14-time major winner has scooped four titles this season but Harmon believes, at the four biggest events on the calendar, Jack Nicklaus' record of 18 weighs heavily on Woods' shoulders.
"He's putting a lot of pressure on himself," said Harmon. "He knows everyone talks about him.
"He knows he's still behind Nicklaus and that's his goal, to catch Nicklaus. But when he gets to the weekend - and we saw it a few weeks ago at Muirfield - he pushes too hard.
"I thought he got a little conservative at Muirfield thinking someone else was going to fall down and it didn't work out.
"I think you're going to see him go to Oak Hill, which will be a good course for him because he doesn't need to hit many drivers, and I think he's going to like it there."