Seve Ballesteros: New movie needs to capture legendary golfer's spirit, style and imagination
Rob Lee says Ryder Cup will forever be indebted to Spaniard
Last Updated: 02/07/14 4:40pm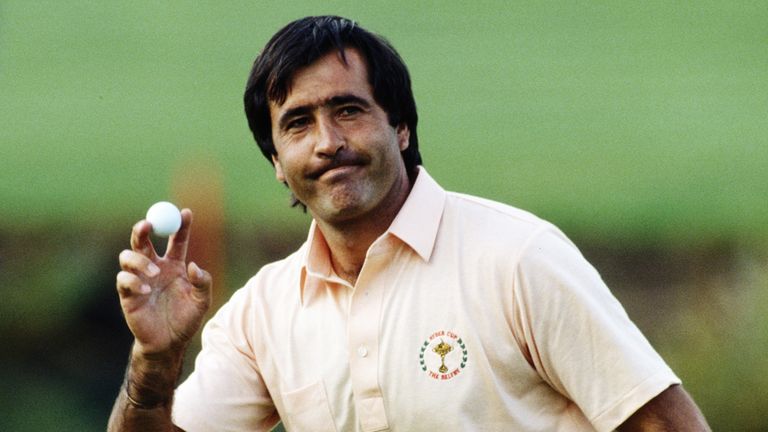 I'm not sure the Seve Ballesteros biopic that has just been released will have mass appeal but I'm sure anyone who loves golf or people who are cognisant of Seve will be desperate to watch it.
I just hope it captures his indomitable style because his ability to light up a room and sparkle on the golf course, as well as his Hollywood matinee idol looks, are the reasons he is so revered.
If he appeared somewhere it was impossible not to notice him and there is this great story about him serving drinks and dancing behind the bar at Crans-sur-Sierre on one riotous Sunday night.
But when he was playing, you were always in awe of his aura and imagination.
Sometimes the hardest thing for Ballesteros to do was stay in the middle of the fairway and hit a bog-standard shot, but if he had to bend his ball under a branch, slice it 40 yards and avoid the water on the left, he could do it standing on his head.
Quite simply, Seve was Elvis with a golf club.
Rob Lee
Immaculate
I first played with Seve in the Sanyo Open in Barcelona in the 1980s.
I made the cut and saw that Ballesteros was on my score so I went out for dinner wondering whether I would be paired with him in the third round and sure enough I was.
I remember looking at him and thinking there wasn't a crease or blemish on him; he was absolutely immaculate, played like a million dollars, and was nothing but complimentary towards me.
Quite simply, he was Elvis with a golf club and even though he was only four years older than me, when I was a teenager I always looked at him and thought: 'That is it. That is the way to play golf'.
What Seve did, perhaps most of all, was give the Europeans belief that they could beat the Americans in the Ryder Cup, and he almost did it single-handedly in the wake of the 1983 event.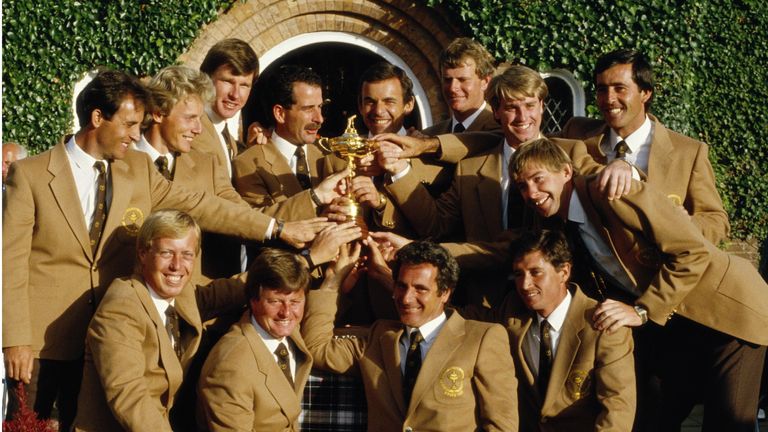 The Americans had a ludicrously good team at Walton Heath in 1981 and won by a massive 18½-9½ scoreline but they only squeaked victory two years later at Palm Beach Gardens and that's when Seve came into his own.
Stronger
Europe's players were reportedly in tears coming home but Ballesteros rallied them, telling them they should see their performance as a victory and that when they got the Americans back to The Belfry in 1985 they were going to beat them.
SEVE'S MAJOR WINS
US Masters: 1980, 1983
Open Ch'ship:1979, 1984, 1988
And that's exactly what they did.
Seve would also have been a big part of the decision to bring the Europeans into the Ryder Cup fold, a decision that has made the team stronger and allowed us to run the tables of late.
Ballesteros dragged the Ryder Cup up from the gutter and turned it into a proper tournament, something the event, and Team Europe in particular, should be forever thankful for.
But I think his greatest achievement was probably his 1980 Masters win, when, aged 23, he beat Jack Newton and Gibby Gilbert by four shots.
Ballesteros always had an Open Championship-type game so on the three occasions he won that he felt he was only fulfilling expectations, but to put on the Green Jacket, which he did again in 1983, would have meant the world to him.
He wasn't a great 'Americanophile' – they used to wind him up and call him Steve, which he didn't take too kindly to – so beating Americans on American turf would have really got his juices flowing.
ROB'S SKY BET TIPS
Martin Kaymer has won the Alstom Open de France and the Scottish Open back-to-back before, in 2009, so I wonder if he has his eyes on doing that again this year? I certainly expect the US Open champion to play better than he did at the BMW International Open last week when he missed the cut but I am going to back home favourite Gregory Havret to pick up the win.
France have got the World Cup euphoria going on and Gregory has found his putting touch after adopting Matt Kuchar's method so I think those factors will combine to great effect this week. At the Greenbrier Classic, meanwhile, my money is on Jimmy Walker. He is coming over for the Scottish Open and I think he will head to our shores as a winner.
Watch the Alstom Open de France from 9.30am on Thursday and the Greenbrier Classic from 8pm on Thursday, both on Sky Sports 4.