Open Championship 2014: Bruce Critchley looks at history of Hoylake
World's best heading to Royal Liverpool Golf Club this week
By Bruce Critchley
Last Updated: 14/07/14 10:57am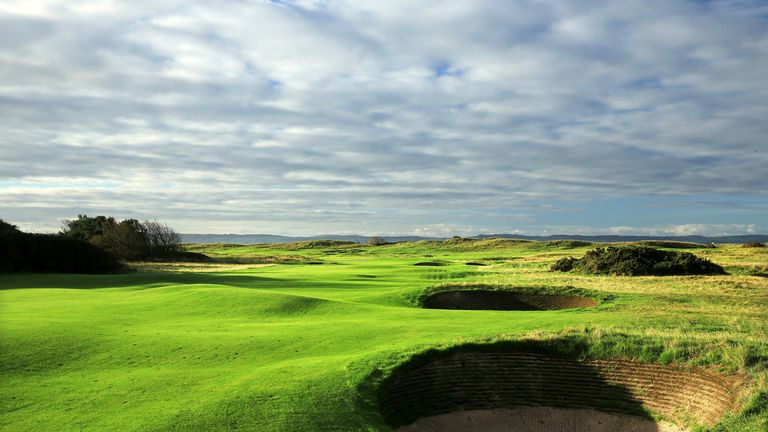 Were England to have had its own version of the Royal & Ancient at St Andrews then it was bound to have been the Royal Liverpool GC at Hoylake.
To this day the traditions of those early great clubs are to be found at Hoylake; red tail coats at the annual dinner, handsome silverware adorning the big table and old clubs and portraiture hanging in all the right places; commonplace in Scotland but rare in England.
In the mid-1800s golf was still predominantly a Scottish pastime, maybe a bit like Curling, and had yet to be exported further afield. Scotland back then had some 20 courses, England just a couple.
No surprise then that all the early Open Championships took place in Scotland, the first dozen at Prestwick, the next 20 odd shared between Prestwick, St Andrews and Musselburgh – the latter two clubs only allowed in when Prestwick needed help with a new trophy, Young Tom Morris having won the Belt outright in 1870.
Hoylake has changed more than most of the ancient championship links.
Bruce Critchley
Perhaps the only surprise when the Open came south was that it went first to Royal St Georges at Sandwich. Hoylake's turn, though, came a few years later and 1897 saw the first of what would be 11 Open Championships played on the Wirral peninsular.
Most were won by the best players of their day and names like Vardon, Taylor, Hagan, Thomson and of course Tiger Woods in 2006 all won at Hoylake.
The one truly historic victory was that of Bobby Jones in 1930. He'd won The Open twice before, but he had come over that year mulling a remote possibility, one he had mentioned to very few; to try and win the Open and Amateur Championships of both Britain and America in that one year. That he had even contemplated it was not known at the time, but O B Keeler revealed it in a biography a few years later.
Starting with a couple of thumping victories in The Walker Cup, a supremely confident Jones had soon notched up his one and only victory in the Amateur Championship at St Andrews; so he came to Hoylake in all probability as favourite. On his own admission he didn't play that well, but after 72 holes was two ahead of all the others.
That was the British leg of the mission completed and from his own perspective was the more difficult bit safely accomplished. The Open and Amateur Championships of his own country duly came his way and with it what was known at the time as the Impregnable Quadrilateral – our Cousins never making do with one syllable when several are available!
Change
Hoylake has changed more than most of the ancient championship links. Originally a racecourse at the seaside just south of Liverpool, the burgers of Liverpool had identified the Wirral as the best place to live close to the city. Houses were built and some wished to try this new game; so golf replaced race horses. The down side for golf was that all the land was owned by the local squire and he had to decide between conscience and commerce; the result a draw, golf could still be played but houses would also be built.
Soon the demand for more homes put the squeeze on the golf course and only the mile or so of dunes right along the seaside offered refuge from the builder's grasp. That, together with some of the land originally used for racing, meant just enough for one course; Hoylake though has forever struggled to have enough room. As the golf ball has gone ever further, so holes have had to be realigned and lengthened just to keep the course a test.
George Morris, elder brother of 'Old' Tom – was anyone ever older than 'Old' Tom? – laid out the first course in 1869 and after any number of changes, Harry Colt in 1923 just about started anew and put down a course large parts of which are in still in play today. Subsequent alterations by Fred Hawtree (1960) and Donald Steel in 1999 were mainly to try and eke a few more yards out of the land available.
While 11 Opens is up there with the best, there were 40 years between Roberto de Vicenzo's triumph in 1967 and Tiger Wood's emotional success in 2006. As the side show of Britain's biggest event grew ever bigger, there just wasn't room for all the paraphernalia of The Open Championship. Hoylake fell off the rota until the club was able to acquire the playing fields of an old school and the caravan could start anew; that is why Donald Steel was called in in 1999.
Wood's victory in 2006 in the immediate aftermath of his father's death was an emotional one, but his score of 18 under par somewhat diminished Hoylake's re-emergence on the Championship rota. The problem was the over generous par of 72. In a reasonable summer none of the par 5s at Hoylake is out of reach in two shots, effectively giving the best players in the world four shots a round on a calm day. None of the other Open courses are so generous, even mighty Carnoustie with just three short holes and two par 5s is a par 71.
With what happened last time – and with the lengths today of some par 4s – it is surprising the powers that be haven't lowered to par to 70 and given this fine links more of a defence.