The PGA Championship 2014: Rory and Ryder Cup implications make event intriguing
Year's final Major can survive without Tiger, says Simon Veness
By Simon Veness
Last Updated: 08/08/14 11:32am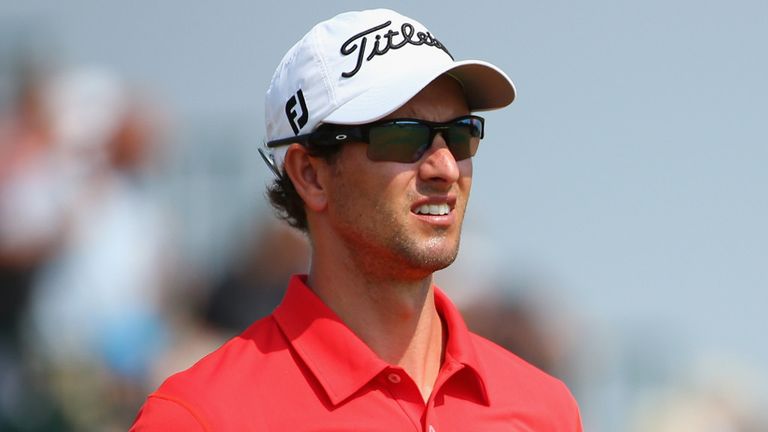 It is absolutely fitting that this year's final Major is in Louisville, Kentucky.
As well as being the home of the fearsome-sounding Valhalla Golf Club, it is also the annual venue for The Derby, America's premier horse-race for three-year-old thoroughbreds - and thoroughbreds are exactly what we will see along the 7,458-yard extent of Valhalla for this week's PGA Championship.
In fact, whether Tiger Woods plays or not (and, as of Monday night, it seemed increasingly likely that he would miss his third Major of the year), the fact is the field for this particular event will be straining at the starting gates in much the same way as their equestrian counterparts do at Churchill Downs race course, just 20 miles away across Louisville.
It is rare to arrive at one of golf's 'Big Four' events with all the main competitors in A1 condition, at the top of their game and raring to go.
Look at the Top 25 in the current world rankings and virtually every one of them will be in fine fettle as they head to this impossibly pretty corner of the Bluegrass State.
There are two exceptions, however, and they are glaring ones.
Speculation
Dustin Johnson, the world No. 17 and one of the most consistent players on the PGA Tour in the past five years, is done for the foreseeable future, excused from all forms of golf until he gets his mental act back together again.
The Tour insists he is NOT suffering under a drug-related suspension, but the hints of off-course misdemeanours hang heavy in the golfing firmament, making his absence positively palpable in the Kentucky air, especially with its ramifications for the US Ryder Cup team next month.
Whether Woods is also done for the immediate future (and that would be pretty much the next three months) is also wide open to speculation, amid a belated realisation by much of the US sports media that Tiger is actually in pretty poor shape indeed.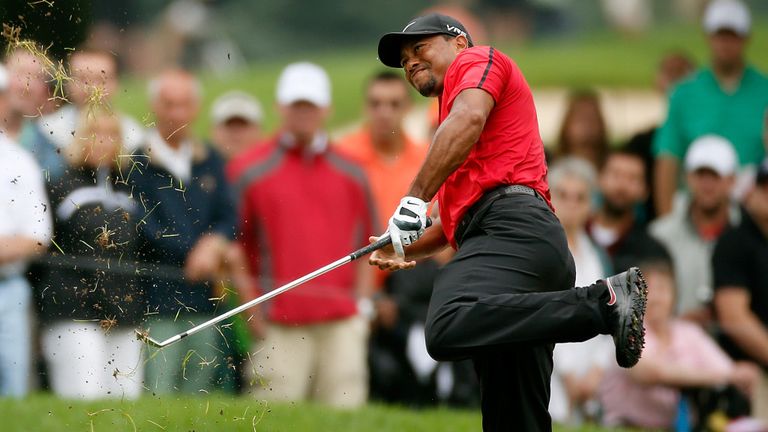 Far from being THIS close to being back to full power, as he famously insisted before The Open last month, it is starting to seem more like the 14-time Major winner could actually be THIS close to being finished as a serious contender.
Anyone who witnessed his painful exit from the WGC Bridgestone Invitational on Sunday afternoon will have seen a player with serious health issues, almost certainly dating back to his March back surgery and almost certainly a continuance of a worrying trend since Tiger turned 34 years of age.
Since May 2010, Woods has now withdrawn from five tournaments in various stages of physical distress and, in the absence of anything concrete from his camp (other than assertions of being THIS close to a decision), another lengthy layoff looks more likely than a chance for him to claim the Wanamaker Cup for a fifth time.
Several judicious and impartial observers (although they are few in number) have already insisted Tiger needs to forget about 2014 and concentrate on being properly fit for next year.
Not THIS fit but fully, genuinely, totally healed and tournament-ready once again.
Challengers
All this 'Is he/isn't he?' drama obviously takes some of the focus away from the 156 players who will be on parade at Valhalla, and that's a far bigger issue, as this particular PGA Championship has the potential to be the best Major of the year.
Bubba Watson, Martin Kaymer and Rory McIlroy were all worthy winners of the first three, but they had largely wrung any real edge-of-seat excitement out of the occasion before the back nine of each of their triumphs.
The trio all eased to victory with barely a sweat stain to mark their final progress, if not quite out of sight then certainly out of the grasp of their nearest challengers.
But this week could be distinctly different (with one significant caveat – see under McIlroy, Rory, below). This week it's hard to see a serious contender who isn't in form or who hasn't posted an eye-opening round in recent weeks.
From recently supplanted world No.1 Adam Scott to wannabe top-fiver Patrick Reed (currently ranked 25), virtually everyone can point to both hot streaks and near misses; blazing successes and not-quites in terms of closing the deal. But all will fancy their chances of making it come together on Valhalla's challenging acres.
It is not a particularly long course, hence it will not favour the bombers; it is not an especially tricky layout, hence there is no obvious advantage for the shot-makers; and it does not feature the kind of greens that require pin-point accuracy, hence a red-hot putter is not essential.
A mix of all the above should work very nicely, though, and it will all build towards possibly the most scenic finale on any American course, the par-five 18th with its amphitheatre-style surrounds that can accommodate almost 20,000 spectators.
It's a setting that positively demands last-hole drama and a fight to the very finish, and the likes of Scott, Watson, the rejuvenated Sergio Garcia, Phil Mickelson, Jordan Spieth and Rickie Fowler, among others, can all set out with hopes of being front and centre for that big finish on Sunday night.
Imperious
And then there's McIlroy, who probably has still to earn his full due this year after no less than 14 top 10 finishes in the past 12 months. But Rory is not in the business of mere top 10 results.
He has graduated to the Woods school of finishing (mid-2000s era) where anything other than a trot to the winner's enclosure on Sunday night is a failure.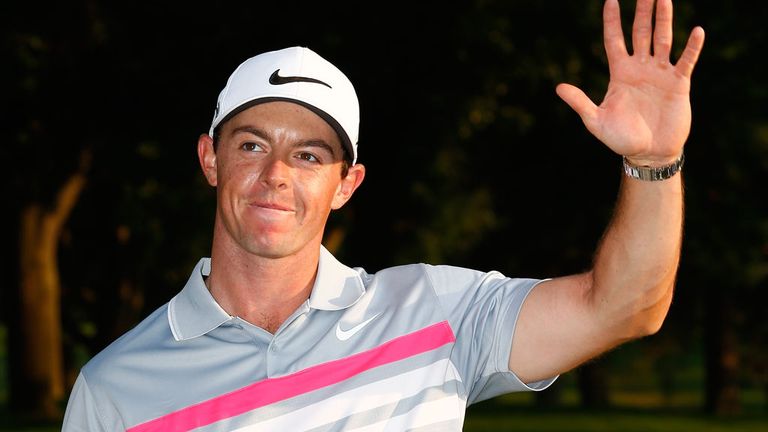 Watching his imperious progress on the final days of both The Open and last weekend's high-powered line-up in the Bridgestone event was more akin to a procession than a real sporting contest. And that was the hallmark of Tiger at the peak of his powers.
The Northern Irishman is showing every sign of being able to dominate tournaments the Woods way – getting ahead and staying there, with an indomitable will to win that matches his effortless driving.
The gauntlet has most assuredly been thrown down to the other members of the top 25 and it is up to them to prevent McIlroy from making the final Major of the year as one-sided as the previous three.
It is probably going to take an effort worthy of Odin to halt Rory's winning streak.
Simon Veness
It is a time for warriors at Valhalla and, while the halls of Norse mythology probably didn't have golf in mind for their type of combat, it is probably going to take an effort worthy of Odin himself to halt Rory's winning streak.
Prayer
If you're in need of a sub-plot for all the PGA action, spare a thought for Tom Watson.
The US Ryder Cup captain has probably lost both Johnson and Woods from his line-up for Gleneagles next month, and there was a distinct US-Europe angle to some of the pairings in the final two rounds last weekend.
McIlroy was paired with Matt Kuchar on the Saturday while Jordan Spieth went head-to-head with Victor Dubuisson, Justin Rose faced Fowler, Mickelson sparred with Garcia and Graeme McDowell staged a reprise of his 2010 Ryder singles battle with Hunter Mahan.
The Cup vibes were even stronger on Sunday as Woods pulled out and the likes of McIlroy, Garcia, Rose, McDowell, Lee Westwood and Thomas Bjorn all peppered the top of the leaderboard, among strong finishes by Mickelson, Fowler, Kuchar, Reed and Keegan Bradley.
And you can be sure Watson will be sending out a silent prayer for an American triumph in Kentucky to balance out this year's transatlantic Major winners.
So, if you're tempted to give this weekend a miss if a certain Woods, T, isn't among the starters, you'll be missing one of the most absorbing contests in a long time.
And I am genuinely THIS sure about it.