The US Ryder Cup team has options even without Steve Stricker, says Rob Lee
Nine have qualified but which lucky three will make up the team?
Last Updated: 20/08/14 4:50pm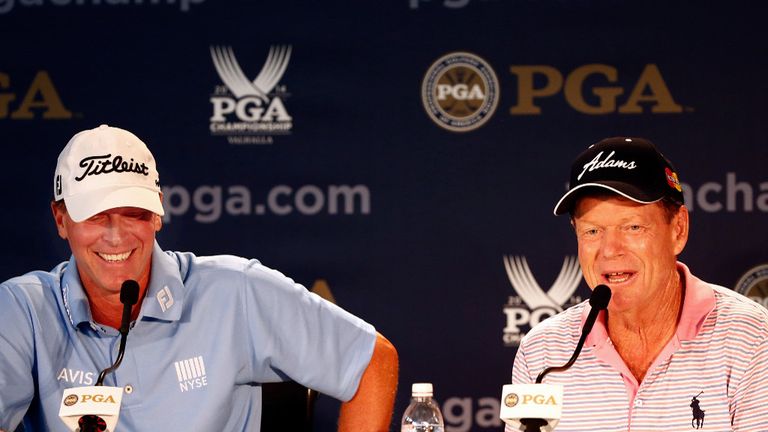 I've got an old-fashioned view on the team aspect of the Ryder Cup. I think it just comes down to who performs on the day.
Keegan Bradley is a shoo-in for a pick. Last time at Medina, he was one of the Americans who really understood it; he really got the Ryder Cup culture and won three of his four matches. Bradley, though ranked 13th, is an absolute certainty, he's the number one pick for me.
Jason Dufner is ranked 10th in the Ryder Cup rankings and he's the first guy that needs a pick, although he's got an injury issue with a bad vertebrae which saw him withdraw from the PGA Championship. It's possible that Matt Kuchar has also got injury issues - I don't know yet. There's also Webb Simpson to consider, he played well last week when he wanted to be noticed, plus Brandt Snedeker. One is a Major winner, one is a FedEx winner.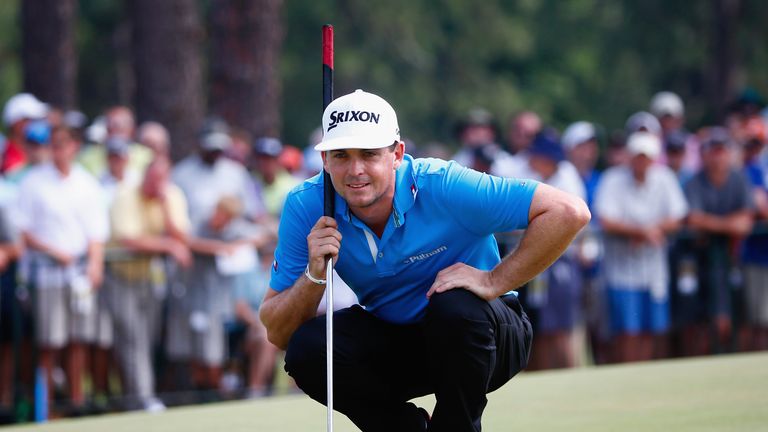 You've also got to look at Ryan Moore. If Dufner is fit, you probably pick him, but if not you go for Moore.
You're looking for experience and form – you can't magic it up. Tiger Woods couldn't just go to the Ryder Cup and conjure up some form - he wasn't playing well enough.
The thing about the Ryder Cup is that if you're not playing well and you're struggling with your game, you are super exposed. You can't hide a 73 and then come back with a 66 like you can in a stroke play event – where you can have a poor round and then a great round and you're still in the middle of things. But if you have a bad round and get beaten in the Ryder Cup, you'll stick out like a sore thumb.
It's difficult to hide a guy. If you don't play someone before you get to the singles it's obvious that he isn't playing well enough.
I can't think that Watson is going to offer him the vice-captaincy and then pick him because he's not in the top 20. Is Stricker really worth a pick from that far back? I don't think he would be.
Rob Lee
Wild
Nine players qualified for Team USA
Bubba Watson, Rickie Fowler, Jim Furyk, Jimmy Walker, Matt Kuchar, Jordan Spieth, Patrick Reed, Zach Johnson and Phil Mickelson.
Steve Stricker is a very even-tempered bloke, a very nice fellow. And I think that's why US captain Tom Watson has given him the vice-captaincy, he's just out of things and you couldn't have picked him over the players I mentioned. He's got his berth.
It would be ideal for him be to be leading the money list and going in as a champion, but he's not because of how he's played, and because he doesn't play that much.
I can't think that Watson was going to offer him the vice-captaincy and then pick him because he's not in the top 20. Was Stricker really worth a pick from that far back? I don't think he would be.
He has found a way of playing very few tournaments and doing fairly well. But fairly well for him is not as good as another guy. I don't think he's done enough to warrant it.
The reason he was in before was because he was an easy pick to partner Tiger. I'm not saying that's the only reason but part of his value was that they seemed to enjoy each other's company. Stricker would give Tiger putting tips and there was a lot of synergy between the two.
If you're going to pick a wildcard you're not just looking to pad out the team, you're looking for someone who you want in the team. Maybe a good player who hasn't played well enough, but has Ryder Cup experience. That counts for a lot in terms of knowing what to expect.
But I don't believe Stricker would have been picked.
Golf on Sky Sports
The Barclays - Thurs, 7pm, Sky Sports 4 HD
Czech Masters - Thurs, 10pm, Sky Sports 4 HD
Second-rate?
Europe have the world number one, and Henrik Stenson and Sergio Garcia, and players who are playing very well. Paul McGinley's men have had lots more momentum than Watson's since the start of the year. Watson has had injuries and the Tiger issue. But when they turn up: Bubba Watson can do anything – you don't know what he'll do, Rickie Fowler has had a fantastic summer, Phil Mickelson has just played well in the PGA Championship and Jordan Spieth is a young kid who's afraid of nobody.
America are on foreign ground in cold conditions but I think they can produce something. They could turn up and it would be Europe's folly to treat them as second-rate.
ROB'S SKY BET TIPS
The Barclays - Paul Casey (80/1) had a good week.  He's in 118th position and is desperate to keep going. I'll go for him.