Open Championship 2013: Adam Scott in the hunt for a second major of 2013
Masters champion Adam Scott is in a relaxed frame of mind as he seeks to atone for last year's Open heartache.
Last Updated: 20/07/13 8:55pm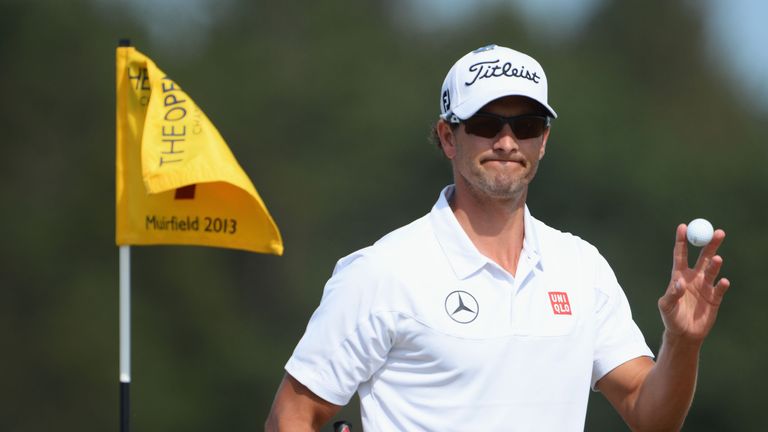 Scott, who became the first Australian to win the Masters green jacket back in April, shot a one-under-par round of 70 on Saturday to finish alone in fourth place and just three shots off the lead.
Last year the 33-year-old suffered the agony of a final round collapse at Royal Lytham and St Annes, but he insists that the experience won't damage his chances of Open Championship success.
"I think honestly I haven't flashed back since August last year. I just thought it's best not to," said Scott, who will play with Tiger Woods in the final round.
"I've taken away a couple of (lessons) and experiences. The way I remember it is only as a great week so I'm done with that."
He acknowledged that victory in the Masters which secured him a first major title makes dealing with the memories much easier.
"I go out there tomorrow not carrying the weight of the lead or not having won a major. So it's a different feeling to last year.
"Hopefully I can play enough quality shots to give myself chances to be in the hunt right at the end."
After quiet rounds of 72 and 71, the Australian's third round 70 saw him move right into contention.
"I was just kind of plodding along at even par for most of the week. And the lead was six-under-par early, so I was well off the radar.
"But the course is playing tougher every day and I've somehow crept back into it.
"I feel like I've got nothing to lose tomorrow, just majors to gain."