Alfred Dunhill Championship: Charl Schwartzel up for defence
Charl Schwartzel could not be in a better place as he prepares to defend his Alfred Dunhill Championship this week.
Last Updated: 28/11/13 11:34am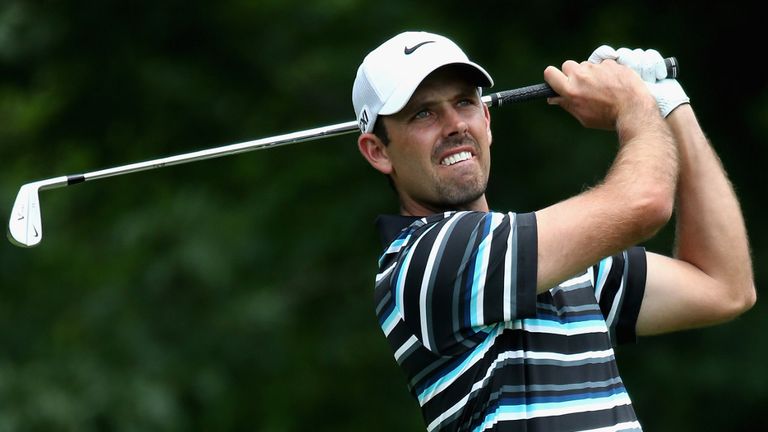 Schwartzel looked set to win the South African Open last week when he held a three-shot lead early in the final round, but dumped his tee shot on the sixth into water short of the green to run up a triple-bogey six.
The South African also took a double bogey on the 10th as his hopes of winning his home Open for the first time evaporated, although three birdies in the last eight holes at least saw him finish joint fourth at Glendower Golf Club.
The world No 21 has the opportunity to make amends at one of his favourite venues this week, having won his first European Tour title at Leopard Creek in 2005 and triumphing by 12 shots last year, just a week after winning the Thailand Open by 11 strokes.
"I have great memories from last year, I played probably some of the best golf I have ever played in my life," Schwartzel told a pre-tournament press conference.
"I've always had very good success round here, it's one of my favourite, if not my favourite golf course.
"What happened last week, if I had to analyse it I thought I played well for 70 holes of that tournament. Everything pretty much went according to how I wanted it to go but I hit one bad shot on the sixth and made a triple bogey and then hit a big piece of steel that was under the ground on the 10th hole and that led to a double bogey.
"If it wasn't for those two holes, I don't want to say I would have won, but I would have had a very good chance of winning.
"I played good enough golf to have won that tournament and if I can bring that over to this week, a course that I like, there is no reason why I can't repeat this week."
Madsen buzzing
Morten Madsen was the major beneficiary of Schwartzel's collapse last week - and that of another South African Hennie Otto - the Dane claiming his first European Tour title by two shots.
The 25-year-old is in only his second full season but has not ruled out claiming back-to-back triumphs on Sunday.
"It was such a great week last week, I am still over-the-moon happy about what happened," Madsen said.
"I think it's starting to sink in and I realise that I've actually won on the European Tour, it's not just a dream any more, it's actually reality.
"It's something I've been dreaming about since I was a little kid, since I picked up the clubs. It's just awesome that it's here already and it's only the beginning of my second year on the European tour. I never expected it to happen this fast. But it's here and now I want to go on and see where I can go from here.
"It would be a little bit arrogant to say that I'm just here to win but I am here to try and play well and try and take some of the game I had last week into this week and we'll see where it takes me from there.
"First I would like to make the cut and put myself in a good position for the weekend and you never know, maybe I will be there on Sunday and fighting for the trophy."