Ryder Cup 2014: Ian Woosnam talks to Sky Sports about Ryder Cup at Gleneagles
Last Updated: 17/06/14 3:18pm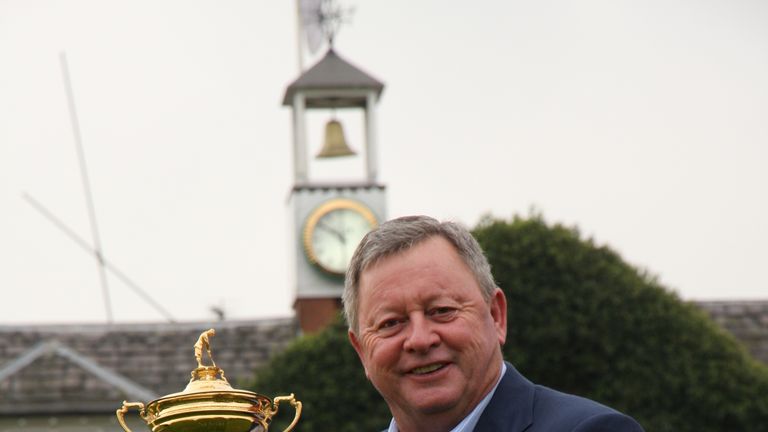 Former Ryder Cup star and captain Ian Woosnam expects this year's showdown at Gleneagles to go right down to the wire again, but told Sky Sports that Paul McGinley can get the job done.
A five-time Ryder Cup winner after eight playing appearances, and an emphatic winning turn as captain in 2006, few have as much experience of the big match than Welshman Woosnam.
I just think it'll be really close, I think this could be the first time we've been underdogs for a bit this year because of these young guys coming in from America. I don't think we're going to see these big winning margins anymore – I just think it'll be really close.
Ian Woosnam
The big message coming through for McGinley is to be his own man and enjoy facing a legend of the game in Tom Watson, who will lead what looks like being a fresh young American team.
"A captain has to make his own decisions, if Paul wants any advice off me he knows where I am but he's got some pretty good vice-captains with him so they'll give him some good advice," Woosnam told Sky Sports at the re-launch of iconic Ryder Cup venue The Belfry.
"I don't think he'll have to do too much to the course at Gleneagles, what I tried to do was to set it up to suit our guys' games. Look at the American team and look at the European team and see what will suit them best – but these guys play all over the world now.
"I think he'll cherish facing Tom Watson really, I think it's great, even more motivation to beat him – obviously Tom's very popular over here, he'll have a lot of the crowd behind him.
"Unfortunately in Paul's situation, I think the USA are going to have a stronger team, they're most probably going to have one of their strongest teams for a long time with these youngsters, they're not scared, they want to win after losing last time, but let's just hope that Paul can pull it off and we can win.
"But I think it's going to be a really close match again and maybe go down to a little bit of weather and that will suit us better – if I was Tom Watson I'd go practice in my waterproofs before they go out!"
"I'd rather play"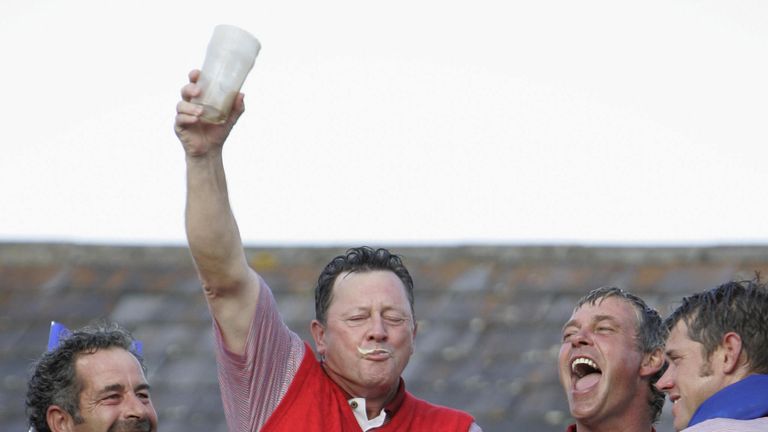 After being on both sides of the fence, Woosnam would much rather play than captain during a Ryder Cup after his experience took its toll, despite a huge winning margin at The K Club in 2006 – when even then he ended up apologising to the hosts.
"Paul has to talk to his players, feel like they're part of the team they can go to Paul any time they want to tell them to enjoy it as much as they can, it may be the first and last time for some players so they just need to enjoy it and play their own games.enjoy the crowd and the moment
"I think I'd prefer to play," Woosnam added. "It all depends what type of person you are and how much you take it to heart, some people can just roll through it but in my case I try not to do anything half-heartedly and I wear my emotions on my shirt. I really felt under pressure for a couple of years and it really took a lot out of me.
"There's a lot of dinners and events and things like that which can take energy out of you. They've been trying to cut them down but it's the Ryder Cup and that's just part of it – it's huge for the two Tours and the sponsors so it has to be done.
"My match as captain was great but I was speaking to someone the other day on how much Ireland was sold on the Ryder Cup and because we won so early they didn't get the air time over in America, so I ended up having to apologise to them for winning it so early!"
Scottish hopefuls
Paul Lawrie and Stephen Gallacher are the Scotsmen hoping to make the home team at Gleneagles, while the Americans look set to have a fresh, young look about them, which may not involve Tiger Woods – something Woosnam feels may help the visitors.
"I've played with Stephen Gallacher and he's desperate to make the team, I told him it's easy enough - just go and win a tournament! He's trying to get his schedule right and I just wish him the best of luck really.
"Paul's a very steady player, we've seen what he's done over the last few years, he's played really well, he's got a lot of determination and it'd be great to see him there, even if it's not as a player but in some capacity to rally the troops.
"It'd be nice to see Sandy Lyle there as well as he's not got what he deserves over the years.
"For the Americans, the youngsters coming in they haven't got too many memories of being beaten so that's good for them. We'll still have some older players in our team who have played in a few Ryder Cups so that'll give our younger players some experience.
"Obviously if Tiger's playing really well and he's injury free then I'd have him in the team, but the last time they won he wasn't in the team – and it looked like the team spirit was there. Paul Azinger did a really good job, he rallied the troops and they looked like they wanted to have more emotion in there, I think he did a great job and he should have done it again.
"Maybe American captains since Paul have been a bit too nice, but don't worry about Tom. Tom's got that fighting spirit, he doesn't show it but it's in there I tell you.
"I just think it'll be really close, I think this could be the first time we've been underdogs for a bit this year because of these young guys coming in from America. I don't think we're going to see these big winning margins anymore – I just think it'll be really close."
Back at the Belfry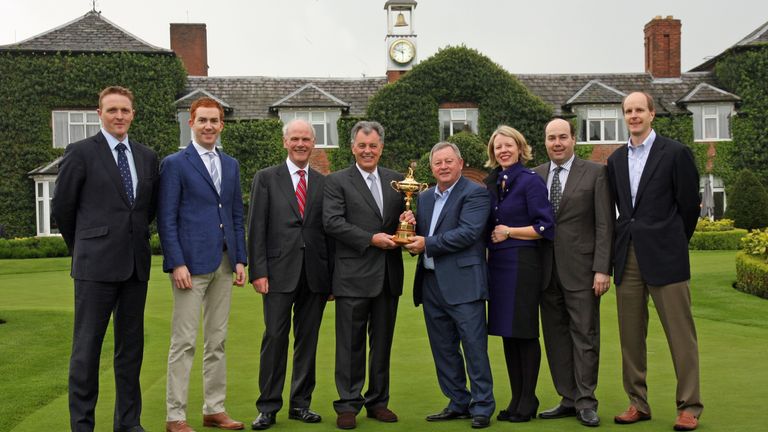 Being back at The Belfry, which holds so many Ryder Cup memories for Woosnam, really gets the emotions stirring once again, and he is backing the venue's long-term goal of possibly hosting the huge event once again in the future.
"Some of the rooms used to be offices, it needed £26 million spending on it to bring it up to this great standard now so it seems well worth it.
"I've got some great memories of this place, this is where I was vice-captain for Sam Torrance and we used this very room for meeting rooms and everything so there are a lot of great memories here for me.
"They've spent £26 million on it so it obviously needed to be re-done, but they've done a great job and the course has always been superb.
"It's now a very good course for spectators as well, and with it being right in the middle of the country people can some from all over."
Ian Woosnam was speaking at the Official re-launch of The Belfry following a major £26 million refurbishment, visit www.TheBelfry.com for more information about the legendary resort.