PGA Tour: Bubba Watson looking forward to playing on his new home course at Greenbrier Classic
Last Updated: 02/07/14 6:14pm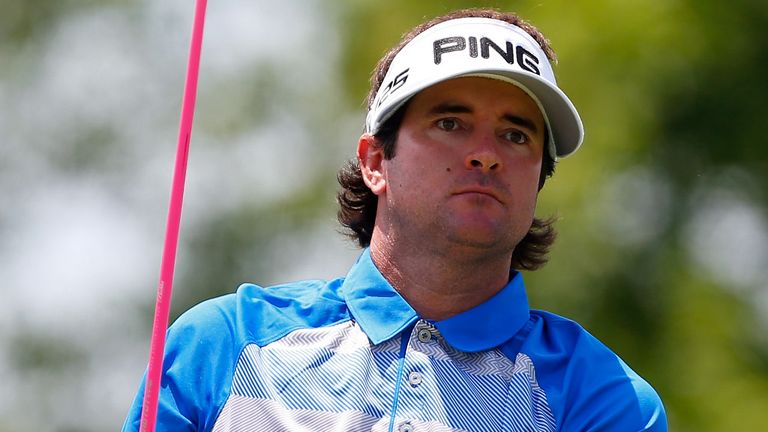 Bubba Watson is drawing on home comforts this week as he hopes to atone for a disappointing US Open performance at the Greenbrier Classic.
The Masters champion finished in a tie for 30th at White Sulphur Springs last season, but he was clearly impressed by the surroundings.
Watson purchased some land on the property in West Virginia and had a new house constructed before moving in with his family last month.
The left-hander, who missed the cut in the second major of the year at Pinehurst, is certain he will benefit from playing in his own backyard this week.
"I've been living here for about a month, off and on," said Watson, who originally resided in Bagdad, Florida.
"It's nice being here, nice being able to sleep in your own bed, it's pretty cool. I'm excited about the week."
Watson is also looking ahead to the Ryder Cup at Gleneagles in September, and is assured of a place on Tom Watson's team after clinching his second Masters crown in April.
"In the beginning of the season I thought about the Ryder Cup a lot because that's my goal," added Watson, who played in the one-point defeats at Celtic Manor in 2010 and Medinah in 2012.
"Every year it's a team event, the Ryder Cup or Presidents Cup.
"Obviously, the history is behind the Ryder Cup. I've never won a Ryder Cup so I want to win one, so that means I have to get back on the team.
"When I won the Masters Tom threw that out there that I was going to make the team so my goal was to be healthy since then. I've talked to him a few times since then through text messages and he's asked me some questions.
"If I bump into him (this week) I'll definitely talk to him about some stuff and tell him what I'm thinking, even though he doesn't want to hear it. We tried on the outfit at Memorial, saw the clothes we're going to wear.
"Now we're watching the points and I've got friends that I wish could make it. I've got my buddy Webb Simpson who we partner up quite well together [they won two of their three matches by 5&4 margins at Medinah]. I don't know why, but we do, so I'd like to play with him."
Simpson and Keegan Bradley, currently 17th and 18th in the US Ryder Cup standings, have the chance to impress Watson at close quarters after being paired with the 64-year-old for the first two rounds.
Watch all four days of the Greenbrier Classic live on Sky Sports 4, coverage starts Thursday at 8.00pm.