Scottish Open: Aberdeen native Richie Ramsay struggling with shoulder injury
Last Updated: 09/07/14 5:15am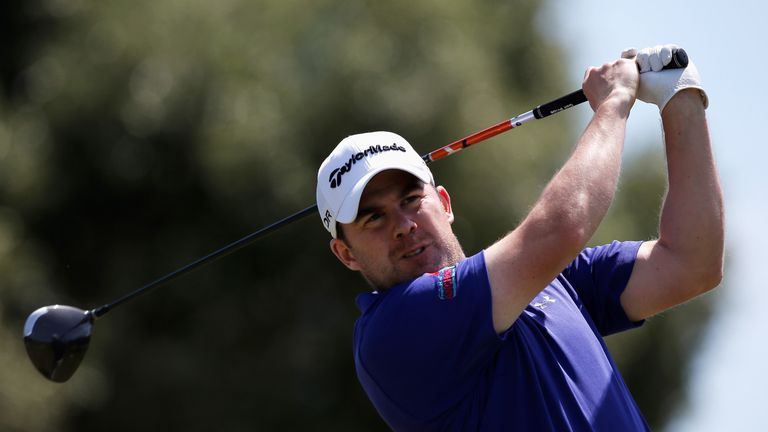 Home hope Richie Ramsay will give himself as long as possible to prove his fitness for the Aberdeen Asset Management Scottish Open, which gets under way on Thursday.
Ramsay was forced to withdraw from the French Open last week after suffering a shoulder injury in the second round, but is desperate to play in his national open at Royal Aberdeen.
"If it was any other event I would be home by now," the 31-year-old said. "There would be not even a question of not teeing up. I know that I have a slight home advantage and this is the week to really use it. It's the biggest tournament for Scottish players outside of probably the Open.
"This year I've been thinking about holing putts from 10 feet to win the Scottish Open, not to win the Open and I just wanted that chance to have that putt. But we're just going to have to wait and see how it goes.
"It's probably 50/50. If it gets better in the next 24 hours, I get physio and it loosens off, then great. But it might go the other way, I might go out and hit a few balls and then suddenly I feel it straight away. It's pretty much up in the air."
Credit
Ramsay has been plagued by illness and injury in recent months, damaging ankle ligaments in December last year that kept him out for several months and contracting a virus earlier this season in Singapore.
But the former US Amateur champion found his problems were put into perspective by a chance meeting with a soldier at Kingsfield Golf Centre.
"Yeah, 2014 hasn't been that kind to me and you sit there and you get depressed about it and you think 'Jesus, nothing's ever going to turn around, and all I want to do is go and play golf,"' he added.
"But on the flip side you look at it and you say at the end of the day I'm not really having too much hardship. I'm not doing some of the things that some other guys do and don't get a lot of credit for, like I was down at Kingsfield for the day and this guy walks in who has been fighting in Afghanistan or something like that.
"He was telling me about what happened and what he went through and at the end of the day I've hurt my shoulder. It's not like you're standing there and getting shot by a sniper.
"In this game it's easy for your mental state to just push you way under and then everything feels like it's on top of you and you're the unluckiest person in the world, but it's nice to have doses of perspective like that occasionally."