Open Championship: Nick Faldo believes Tiger Woods should have played competitively this week
Last Updated: 12/07/14 12:09pm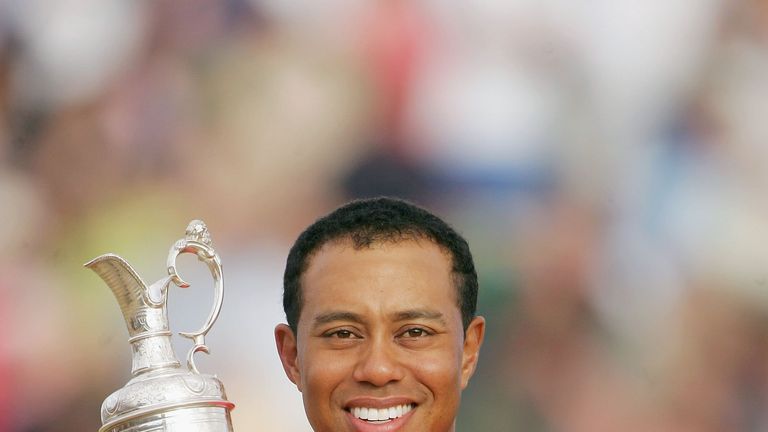 Nick Faldo has questioned why Tiger Woods did not grab the chance to compete this week ahead of the Open Championship.
Faldo believes the odds are stacked against Woods enjoying Open success at Royal Liverpool next week after having only played two rounds of competitive golf since surgery on a back injury in March.
Britain's most successful golfer was speaking after missing the cut at the Scottish Open in only his third event this year as he tries to prepare for his 36th Open appearance.
Woods will be competing at the Open in his first major of the season after having missed the Masters and US Open - he returned to competition in last month's Quicken Loans National but failed to make the cut at Congressional.
Unlike Rory McIlroy and Padraig Harrington, who have stressed it would be foolish to write Woods off capturing his elusive 15th Major, Faldo can't see the American being a factor next week on a Royal Liverpool course where he captured his third Claret Jug in 2006.
"Tiger is the most compelling golfer in the world and everybody wants to study him whether he's good, bad, ugly, in between," said Faldo.
"But it is just amazing he's only played two rounds of golf since March and he's the favourite. That's just incredible.
"But then if he comes with the right game plan we will see, and it's as simple as that.
"However, it's a tough game to play when you are rusty and that's why I came here to Royal Aberdeen as every day you learn and pick something up.
"At present, Tiger's short on everything and it seems strange as he had a chance to play in the Greenbrier Classic which would have been good for him or he could have come here to the Scottish Open as a late entrant.
"So given he was looking for competitive practice, why Tiger just didn't tee it up last week or this I can't say.
"He could have played solid and maybe made a halfway cut or something because that's all I have been trying to do ahead of going to Royal Liverpool.
"So we'll see if he's tournament sharp next week as it is really difficult going to an event like the Open to know how the ball is going to fly and how it is going to land.
"So he has his cards stacked against him next week."