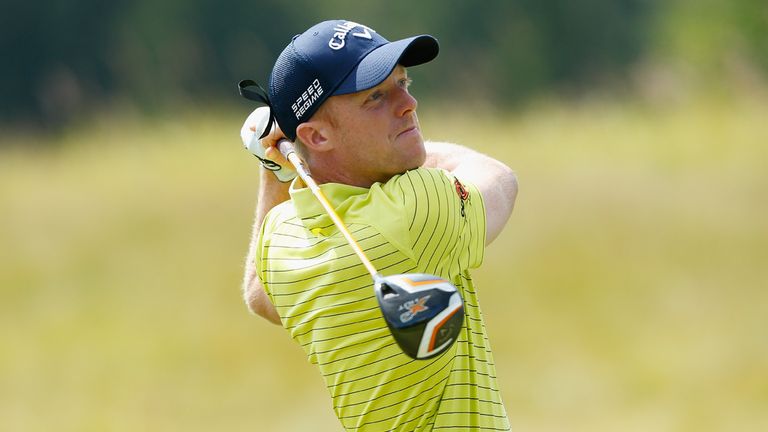 A fine first round of 65 saw David Horsey sitting one shot clear of the field after the opening day of the M2M Russian Open on Thursday.
The 29-year-old Englishman has two previous wins on the European Tour, with the last coming over three years ago in the Trophee Hassan II, and he started well to head the leaderboard at the Tseleevo Golf and Polo Club.
First round leaders:
(GB & Ire unless stated)
-7 D Horsey
-6 S Jamieson
-6 P Whitehead
-5 J Wilson (Aus)
-5 O Bekker (Rsa)
-5 M Kieffer (Ger)
-5 R Karlberg (Swe)
A birdie at the par-four first set the tone for Horsey's opening round, which contained no dropped shots, with another birdie on the eighth and five more following on his back nine.
"It was very solid," said Horsey. "I birdied the first and then had a few shaky holes where I managed to scramble pars with eight- to ten-footers.
"After that it was flawless and probably could've been a few better. It was a bit breezier this afternoon, but I was just trying to concentrate on giving myself opportunities to make birdie.
"I've been working hard on my swing over the last nine or ten months and it's been a bit inconsistent. The good stuff's really good, but there are inconsistencies and a lack of confidence with it, which I guess comes with the territory when you try to change something."
Jamieson in touch
Horsey's seven under-par round leaves him one shot clear of Scottish duo Scott Jamieson and Peter Whiteford, with the former looking to build on a poor showing at the Open Championship last week.
Like Horsey, Jamieson's round contained no dropped shots with the highlight coming with an eagle at the par-five eighth.
"I hit a lot of fairways and greens so I had a lot of chances," said Jamieson. "I got out of position twice but I was able to recover. I hit two great shots into 17, the par five, but just went over the back of the green and didn't make birdie there, so it was nice to finish with one on the last. That made it feel a bit better.
"There are tons of chances for birdie on the course, but the game plan was to stay patient if I wasn't taking all of them. I just have to keep making chances and taking them as they come, and hopefully that will put me in the mix for Sunday."
There are eight golfers tied in fourth place, one shot shy of the Scottish pair and two behind Horsey.