US PGA Championship: Adam Scott wants No 1 spot back from Rory McIlroy
Last Updated: 05/08/14 11:59pm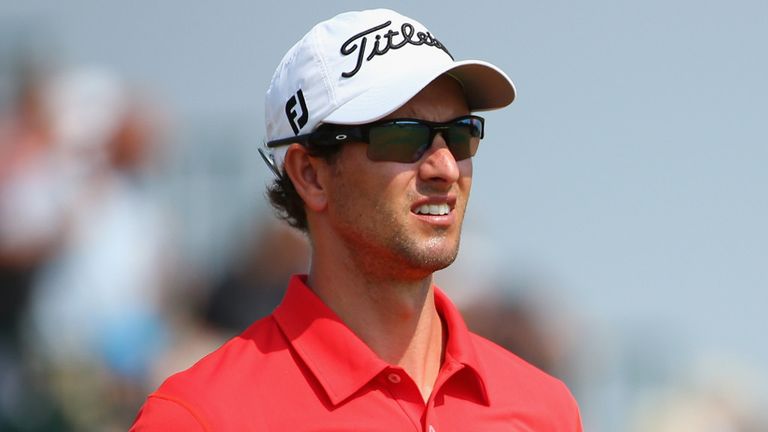 Adam Scott is hoping to regain the world No 1 spot this week with a good performance in the US PGA Championship at Valhalla.
The Australian was replaced by Rory McIlroy at the top of the rankings after the Northern Irishman's victory in the WGC-Bridgestone Invitational at the weekend, but only by 0.17 points.
Scott would reclaim top spot with a win on Sunday, regardless of where McIlroy finishes, and even a top-20 finish would be good enough for him if McIlroy missed the cut and Sergio Garcia, Henrik Stenson and Justin Rose failed to win.
Garcia, Stenson and Rose can all become world No 1 for the first time in their careers with a win, but they would also be reliant on McIlroy and Scott's results to varying degrees.
"I think the right guy is at number one at the moment," Scott admitted. "He's played the best over the last couple months.
"The guy who is winning the most tournaments probably should be the number one player and he's won three really big tournaments this summer and I've won one event.
"My consistent play is good, but you want the rankings to work and favour guys that win big events like that.
"I hope that I can go ahead and win this week and maybe go back to number one, but there's no doubt Rory has played the best golf over the last few months."
Scott tied for eighth at Firestone last week and has been generally happy with his form despite only claiming one win on the 2013/14 PGA Tour.
"I've been playing really solid golf this summer and not really got the result I want, which is a win," said the 34-year-old. "I just have to really put my head down and push through this week.
"Hopefully all aspects of my game are kind of firing, and they will need to be. A lot of the other players are playing some really great golf this summer, and ultimately it will come down to who makes the most putts.              
"We've seen the last couple of majors, and even the last couple of events, guys really putting their foot down and shooting some good scores, and if you're behind in a major, it's even harder to come back. It doesn't happen very often."