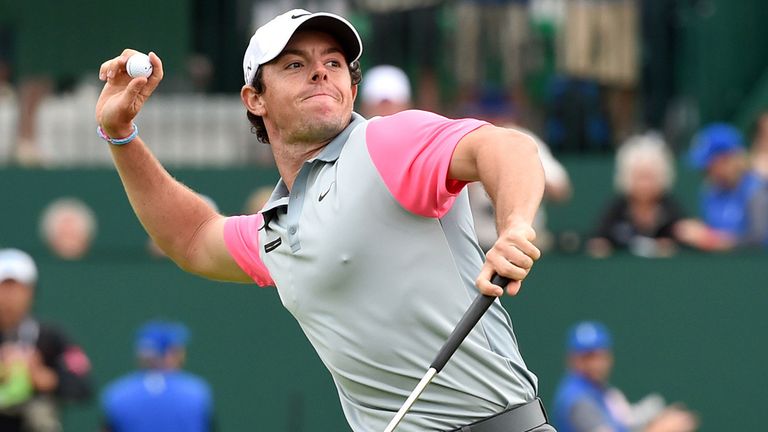 The ball Rory McIlroy used to win The Open Championship has been sold on an American auction site for $52,038 (around £31,000)
McIlroy threw the Nike RZN Black ball he used to win the third major championship of his career into the Royal Liverpool Golf Club's stands last month and Lee Horner, of Leeds, was the happy recipient.
A United States-based golf memorabilia collector then purchased the ball, from Horner, via Green Jacket Auctions on Sunday.
"How many chances will a collector have in their entire life to obtain the actual ball used to win a Major Championship?" Green Jacket Auctions said on its website. 
"This is a ball that will only gain in significance for the next 20, 50, even 100 years. In the collecting world, this is what's called a "dream piece" - something that no one could ever expect would become available for sale; yet here it is."
It is believed to be the second-highest amount paid for a golf ball after the $55,865 paid in April 2011 for a Bobby Jones autographed ball.
American Jones won 13 major titles as a mercurial amateur from 1923 to 1930.