Michael Hoey forced to withdraw from Made in Denmark Open after cut confusion
Last Updated: 16/08/14 2:56pm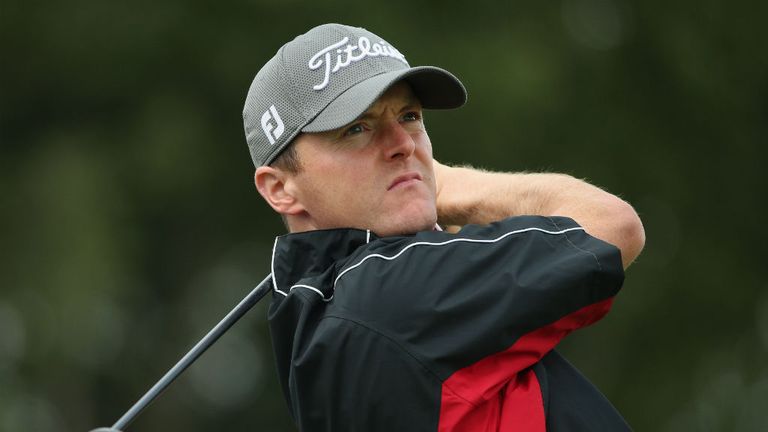 Michael Hoey was forced to withdraw from the Made in Denmark Open after incorrectly assuming he had missed the halfway cut.
The Northern Irishman – a five-time winner on the European Tour – finished on four-over after his opening two rounds (73-73) and thought he would not qualify for weekend action.
As such he flew from Aalborg in Denmark to Amsterdam only to discover on arrival that he had made the cut after a bogey from James Heath in Friday's final group.
Hoey then attempted to book a return flight but was informed that his clubs had been lost in transit by the airline.
Unable to recover them in time to board the only flight that would have enabled him to make Saturday morning's early tee-time, he was subsequently forced to withdraw from the event.
An exasperated Hoey took to Twitter to explain his predicament, writing: "Home after a nightmare 24hrs, left Aalborg for Amsterdam, arrived watched scores made cutt (sic). KLM lost my clubs, missed flights back."
However, there was some good news for him as he added: "Couldn't get private jet, train, car or any other way back so came home! At least I found my clubs this morning at Schiphol #silverlinnings (sic)."