The Ryder Cup 2014: Watch all the action on Sky Sports via Sky Go or Now TV
Find out how you can win a coaching masterclass with Butch Harmon
Last Updated: 25/09/14 12:18pm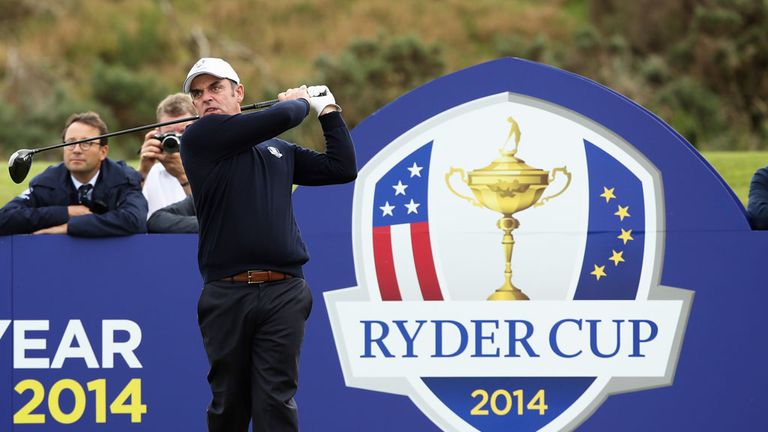 Sky Sports is offering all visitors to Gleneagles the chance to watch all the Ryder Cup action via Sky Go or NOW TV.
Paul McGinley's European side and Tom Watson's American team will do battle in Scotland between September 26-28 in the 40th Ryder Cup - and fans at the course can see all the action on their mobiles or tablets by following these few simple steps.
If you are a Sky Sports subscriber and have already registered for Sky Go:
 - Log-in to the free WiFi Hotspot around the Gleneagles course
 - Click on the App and start watching the Sky Sports Ryder Cup Channel
If you are a Sky Sports subscriber and HAVE NOT already registered for Sky Go:
  - Log-in to the free WiFi Hotspot around the Gleneagles course
 - Go to sky.com/skygo and click the sign up button to create your Sky iD
 - You will need either your Sky Account Number or the last six digits of your bank account number you use to pay your bill
 - Sign in to Sky Go at skygo.com or download the free app to start watching on the Sky Sports Ryder Cup channel at no extra cost
If you are NOT a Sky Sports subscriber…
 - We are giving everyone who attends the Ryder Cup a FREE NOW TV Sky Sports Week Pass, which normally costs £10.99
 - The NOW TV Sky Sports Pass is the only way to watch Sky Sports without a contract. You'll have unlimited access to all seven Sky Sports channels for a whole week – perfect for the Ryder Cup
 - To get your FREE Sky Sports Week Pass at Gleneagles, look out for a Sky Sports volunteer around the course or head to the Sky Sports Experience in the Spectator Village to get set up
- This offer is available to UK residents only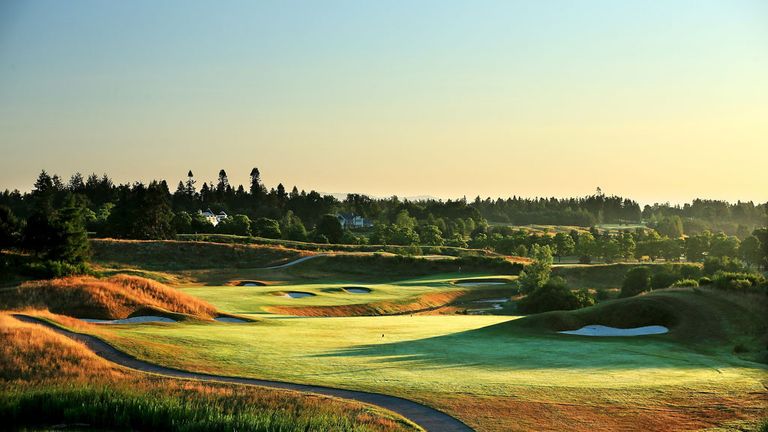 KEY QUESTIONS
What is Sky Go?
Sky Go is for current Sky Customers, and allows them to watch Sky channels through a mobile or tablet device. But to watch the Ryder Cup on Sky Sports – they'll need to have Sky Sports as part of their monthly package.
What is NOW TV?
NOW TV is a way for anyone in the UK to watch the Sky Sports channels, without being a Sky Customer. You can sign up on the website NOWTV.com, and buy seven days of sports on a pay as you go basis – without a contract. But as a special giveaway at the Ryder Cup, they can get this for free.
Which network provides the free WIFI?
The SSID for the WIFI is: PUBLIC-WIFI
Visitors will not require a password to join the network.
What is my SKY ID?
Your SKY ID is your username and password for all Sky's online services, including My Sky, Sky Go, Sky Store and much more. Your SKY ID needs to be linked to your household account to use many of these services.
How do I find my SKY ID?
You can either create a SKYID on www.sky.com or go to the Genius Bar in the Tented Village, someone from the Sky team will be able to help them.
What do I need to join NOW TV?
NOW TV is available to anyone over 18, who live in the UK - you don't need to be a Sky customer. All you need to join is an email address and a debit/credit card. But don't worry, as long as you get a free NOW TV code – your card will not be charged.
Will I get charged?
The European Tour have installed 10GB WIFI around the course, and accessing this is free. If you are a Sky Sports subscriber then access to Sky Go is also free.
If you want to use NOW TV you will be asked to input your credit card details when you sign up. AS LONG AS YOU HAVE PICKED UP A FREE NOW TV CODE, YOUR CARD WILL NOT BE CHARGED
What if my phone runs out of battery?
In the Sky Sports Experience in the tented village we are installing charging points to allow visitors to the course the chance to re-charge their phones.
Where can I find out more information?
If you have any more queries, then just head to the Sky Sports area in the Tented Village (see map) where there is a Genius Bar to help you with their technological issues.
You can also go to www.rydercup.com/europe/eventinformation for more help.
From September 19, you can also download the Official Ryder Cup app in the App Store which will tell you everything you need to know about the Ryder Cup.
*Visit the Sky Sports Experience in the Tented Village to win a masterclass with Butch Harmon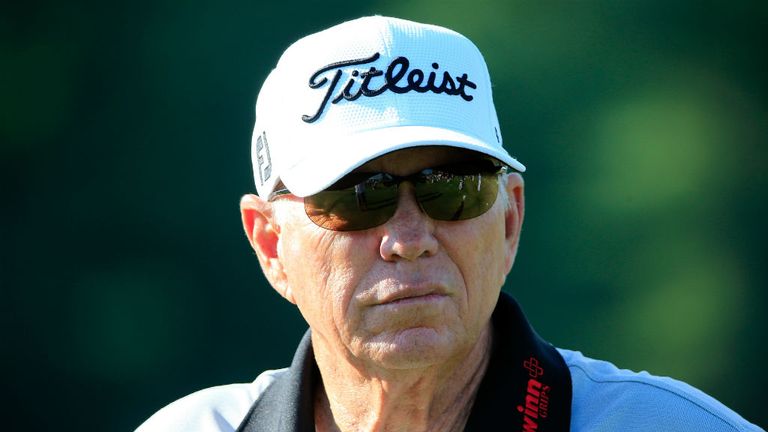 For the chance to win, just visit the tent and get a hole-in-one at our replica 18th hole.
We are giving away prizes every day, with everyone that sinks their putt going into the ballot to win the chance to go to Vegas and get tips from the legendary Butch Harmon.
Prize includes:
 - One hour one-on-one coaching with Butch Harmon
 - Return flights to Las Vegas
 - Four nights in a 5* hotel
 - Round of golf
And that's not all on offer at the Sky Sports Experience…
 - Take part in a putting masterclass with Sky Sports talent
 - Q&As with Sky Sports talent
 - Pick up your free Sky Sports week passes and activate your Sky Go or NOW TV
 - Charge your mobile phones in our secure charging lockers
The Tented Village is open from 0700-2000 on practice days and 0700-2030 on tournament days.