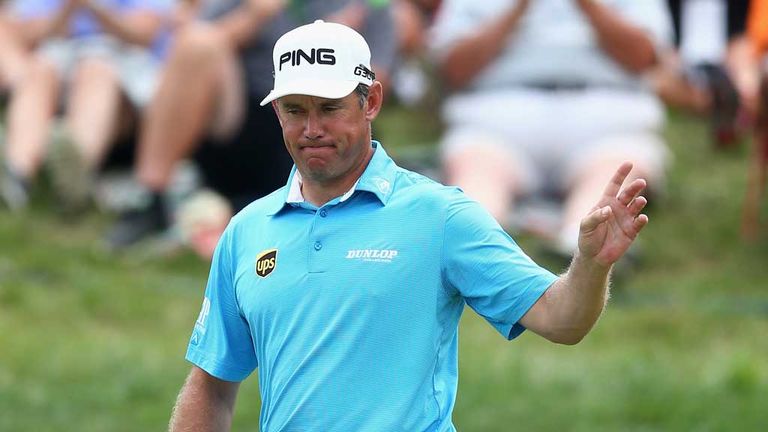 Wild card selection Lee Westwood believes Ryder Cup skipper Paul McGinley named him in his European team because of his vast experience in the biennial three-day match.
When hostilities resume at Gleneagles later this month, Westwood wil be teeing-up against the Americans for a ninth time, having made his debut at Valderrama 17 years ago.
He has a 58% success rate in the team contest from 37 individual matches.
Six of his eight appearances have resulted in victories for the Europeans and he has never tasted defeat in four outings on home soil.
Regarding his ninth cap in Scotland, the 41-year-old Englishman said: "I am obviously delighted, the Ryder Cup has always been a massive thing in my career.
"I think Paul has picked me for my experience. I have played under eight different captains and pretty much seen all it can throw at you.
"The Ryder Cup brings its own atmosphere and electricity to a place. I think Gleneagles will be a great venue for it.
"Everything is going to be right there on site as well, there's a fantastic hotel and I'm sure all the players will love being there.
"There is still always the intensity, the grudge match if you want to call it that. We're all desperate to win but the more Ryder cups you play the easier it gets. You know what to expect.
"You know the emotions and the feelings that you are going to encounter so you're ready for it really. The first couple at Valderrama in 1997, and in Boston in 1999, they were obviously new experiences, one home , one away, and the intensity of the situation can be quite shocking really."
As for his own form, which has been a little chequered during the last 12 months, he added: "I have played a lot better the last few weeks.
"Paul asked me to show some form and I think I did so, especially in the final round at Bridgestone (a 63) and then leading after the first round of the PGA as well."
Regarding the Perthshire venue, Westwood went on: "I've played well round there in the past, I've got some low scores and I've done well in the tournaments that have been there."