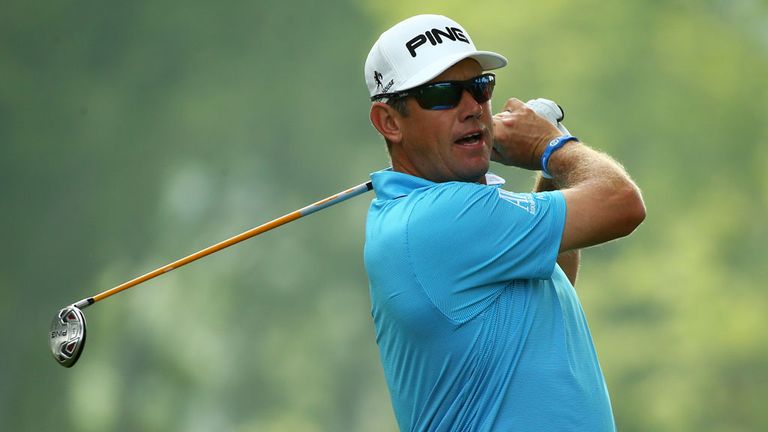 Lee Westwood has confirmed he will play in the ISPS Handa Wales Open the week before the Ryder Cup.
The 41-year-old, awarded a captain's pick by European skipper Paul McGinley for the contest at Gleneagles, is a late addition to the field at Celtic Manor having been eliminated from the FedExCup play-offs.
A tie for 57th at The Barclays was not enough to earn Westood a place at last week's Deutsche Bank Championship, and he did not have another tournament on his schedule before the Ryder Cup.
But Westwood will now fine-tune his game at Celtic Manor, where he helped Europe reclaim the Ryder Cup in a dramatic 2010 contest. 
"I can't remember the last time I was as excited as I am now about playing in a regular Tour event," said Westwood in a statement issued by his management team.
"The ISPS Handa Wales Open had always been in the back of my mind as long as I made the team and now that I have, that's where I'll be. It's going to be a great week and perfect preparation."
McGinley has been instrumental in helping officials at Celtic Manor set the course up in a similar way to Gleneagles, and Westwood believes playing in Wales will be perfect preparation for the showpiece against Tom Watson's team.
"From everything I know and heard, it's going to be the ideal place to be and play the week before the Ryder Cup," he added.
"Paul's attention to detail will ensure we are all perfectly prepared wherever we are coming from, but I'm thrilled that Wales will be my starting point.
"The Welsh crowd is very knowledgeable and also very vocal in its support. The 2010 event was played in atrocious conditions, but I have never heard so much noise from so many drenched people in my life.
"Hopefully we'll get a bit of sunshine this time, but whatever the weather, I know I'm going to enjoy myself and hopefully head further north with another win in the bag and ready for anything the Americans can throw at us."