Simon Dyson has withdrawn from next week's Turkish Airlines Open
Simon Dyson has pulled out of next week's Turkish Airlines Open after his disqualification in Shanghai.
Last Updated: 02/11/13 9:51am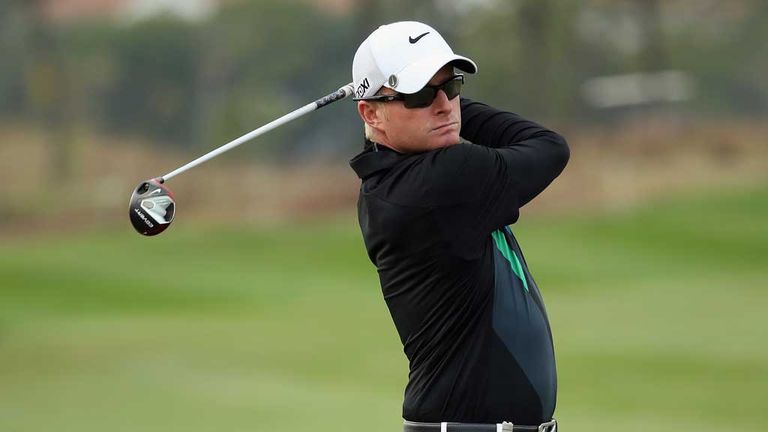 The Englishman's withdrawal comes after he was summoned to appear before an independent disciplinary panel to answer a charge of deliberately tapping down a spike mark on the line of his putt during the BMW Masters last week.
Possible penalties range from a reprimand to expulsion from the European Tour, but the prevailing belief among other players is that he is more likely to be suspended for several months.
Dyson's name was missing from the final entry list for the Turkish Airlines Open, which begins on Thursday in Antalya, when entries closed on Friday.
The 35-year-old is currently 68th on the Race to Dubai European Tour standings, and his season is now over as with no further events he cannot now qualify for the season-ending DP World Tour Championship in Dubai, which is for the top 60 only.
Dyson released a statement earlier this week vehemently denying that he deliberately cheated, saying he had made an "accidental mistake".