Richard Kaufman reflects on Anna Nordqvist's Evian Championship win
Last Updated: 18/09/17 11:53am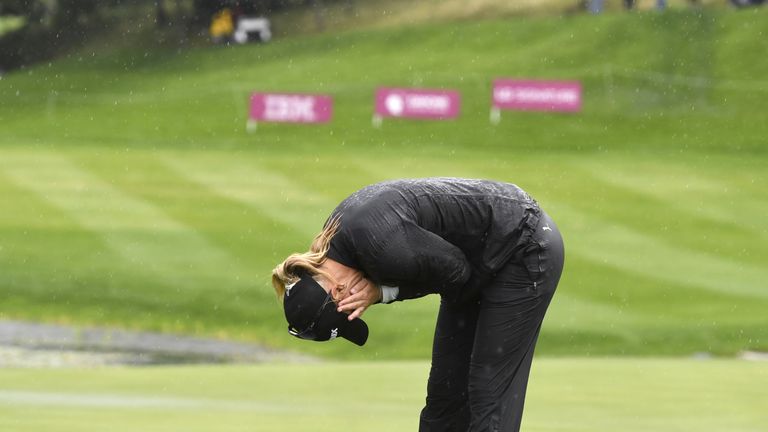 Richard Kaufman reviews Anna Nordqvist's major success and suggests a new spot in the schedule for the Evian Championship.
It was a lovely evening on Tuesday as I walked up the 15th hole on the Evian Resort golf course. Playing a practice round together were two opponents from the recent Solheim Cup, Paula Creamer and Anna Nordqvist, who were happy to chat.
Creamer's week didn't get past the first round because of a wrist injury, whereas Nordqvist's week ended with the trophy.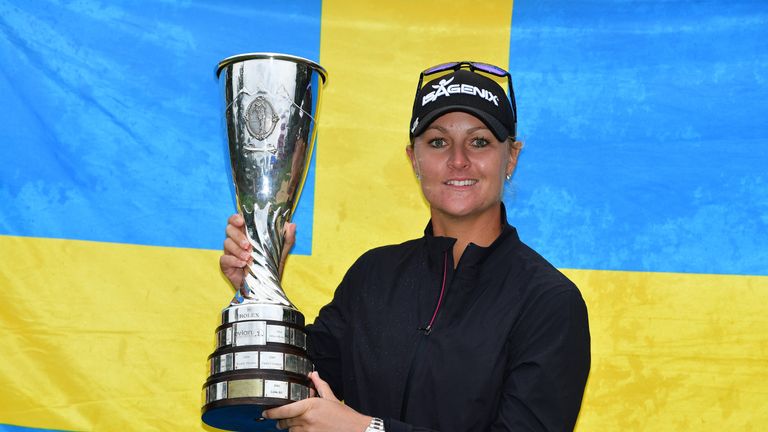 It was an interesting chat with the Swede, who had been bedridden back in July with glandular fever. The virus can be very debilitating and I asked her where she was right now with her fitness, she said she had been 75 % at the Solheim and felt about 85% right now.
I was so impressed with her during two recent events we covered on Sky Sports, where she finished seventh at the Women's British Open and starred for Europe at the Solheim Cup. She felt so tired after the Solheim she had to withdraw from the Canadian Open.
Nordqvist was feeling positive about her game heading into this week, but you could see her frustration at the lack of events she had played and her inability to practise as hard as she would like.
Her chances of winning on Sunday looked minimal, where she was five back at the start of the round and then bogeyed two of her first five holes. However, with nobody in the final two groups able to handle the pressure at the top, it was the steely determination of Nordqvist that came through.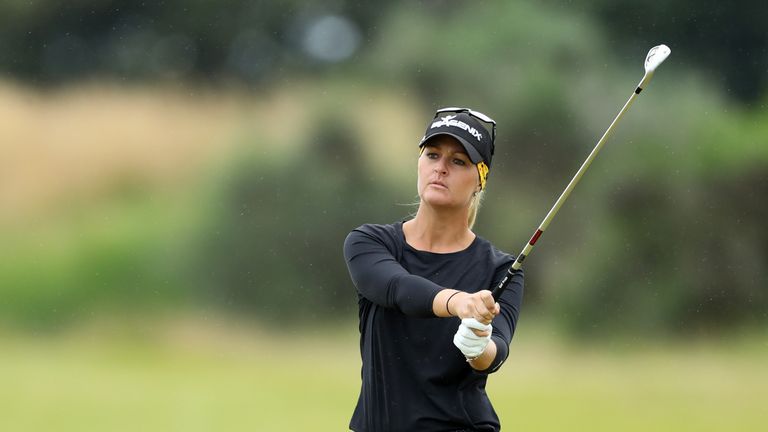 That 15th hole where I met Anna on Tuesday turned out to be a crucial hole for her win. On Friday, she holed her wedge shot for an eagle. With the tee pushed forward on the par-five on Sunday, she wasn't that far away from an albatross.
After the harshness of her play-off penalty for brushing two grains of sand at last year's US Open, this was the ultimate payback with a second major title - eight years after her first.
Take nothing away from Nordqvist's win at the first extra hole against Brittany Altomare, but it ended in farcical conditions - which I suppose was pretty apt for this year's Evian Championship.
I was surprised at the two decisions on Thursday of stating at 3pm in the afternoon that a major would be turned into a 54-hole event and that the scores of the players who went out on the opening morning would be scrapped.
My belief is that every effort should be made, especially at a major, to get 72 holes in. If it is to be over three rounds, then fine, but at least try.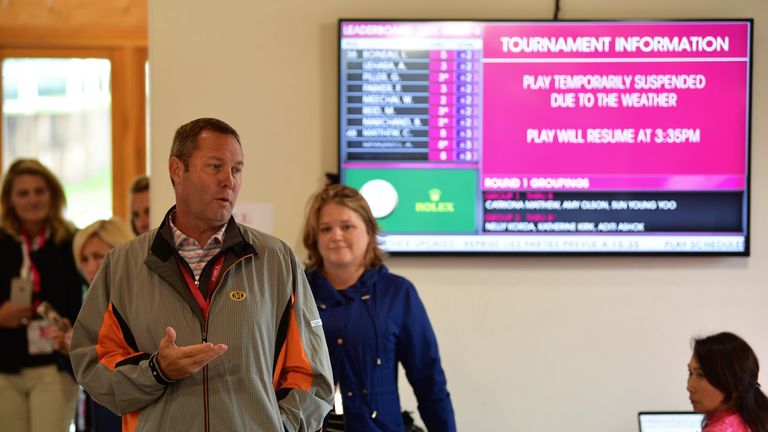 The conditions on Thursday morning, apart from the last 15 minutes before the hooter was sounded, were playable. There were two players that were two under par.
I kept hearing players using the word "fair". But to quote one of those players who was two under, Jessica Korda, "when is it ever fair?" That's golf, it's an outdoor sport. It's never going to be the same for everyone."
I had a chat with Spanish player Beatriz Recari on that Thursday. She felt it was time to move Evian back to July in its original slot, talking of a European swing that included the Ladies Scottish Open and the Women's British Open.
Is two majors in three weeks too close? Well, the Women's PGA and US Open were only two weeks apart this year. The weather would be better, the crowds would be bigger and the town would be buzzing.