Ryder Cup: Ewen Murray is delighted to see Jamie Donaldson secure his spot
Ewen Murray wonders if Stephen Gallacher will join him
By Ewen Murray
Last Updated: 02/09/14 12:30pm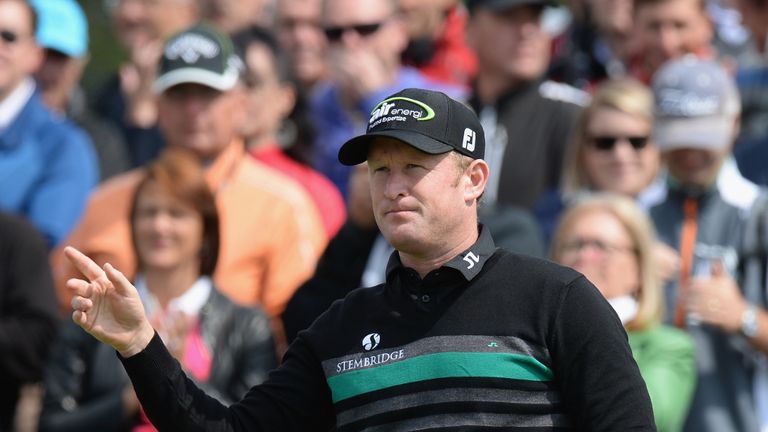 It's taken a while to get the system just right as it does in any new venture, but right they have it and by the time we reach Atlanta for the Tour Championship, any of the surviving 30 players could win and the top five will have their destiny in their own hands.
It should be a momentous three weeks starting with the next leg at the TPC of Boston which begins on Friday this week and has a Monday finish.
I'm pleased for Jamie as he has not only played mainly in the States, he has made every effort to come back to his home Tour to push his way into the side and play in the Ryder Cup for the first time.
Ewen Murray
The Deutsche Bank venue will be an enjoyable one for you at home. It has a British feel to it. Undulating with natural rocks and indigenous grasses, all typical of Americas North East. It was originally designed by the legendary Arnold Palmer and a few years back was tweaked by the excellent Gil Hanse, creator of Castle Stuart, by Inverness and currently designing the Olympic Course in Brazil ahead of the Games in 2016. Gil's partner for the Boston refit was Brad Faxon and both are quite rightly proud of their end product.
Last weeks winner, Hunter Mahan, put an end to a frustrating 18 months that has seen him plummet in the world rankings. The line between winning and near misses is a fine one. His ball striking has never been an issue and despite a late wobble at the Barclays, he enjoyed that winning feeling again.
His victory has taken him to the top of the Fed-Ex Cup rankings and just as important, he reminded the US Ryder Cup Captain, Tom Watson, that he is available and playing well enough to warrant consideration for a wild card. 
Another good week in Boston could seal the deal for him. Mahan of course, was Graeme McDowell's opponent on that memorable Monday singles in 2010. Unfairly, he took a lot of flak for the stubbed chip in front of the 17th green at Celtic Manor, when in actual fact, Graeme's magnificent three at the 16th fashioned a European victory. I saw that as McDowell winning rather than Mahan losing.
Pleased
In the Czech Republic, Welshman, Jamie Donaldson, secured his place in Paul McGinley's European team with the third win of his career. I'm pleased for Jamie as he has not only played mainly in the States, he has made every effort to come back to his home Tour to push his way into the side and play in the Ryder Cup for the first time. He was in the unfortunate position of being on the cusp of making the team in both the European points list and the world points list. His £128,000 cheque edged out Garcia in the former list and the Spaniard now takes one of the places in the latter list.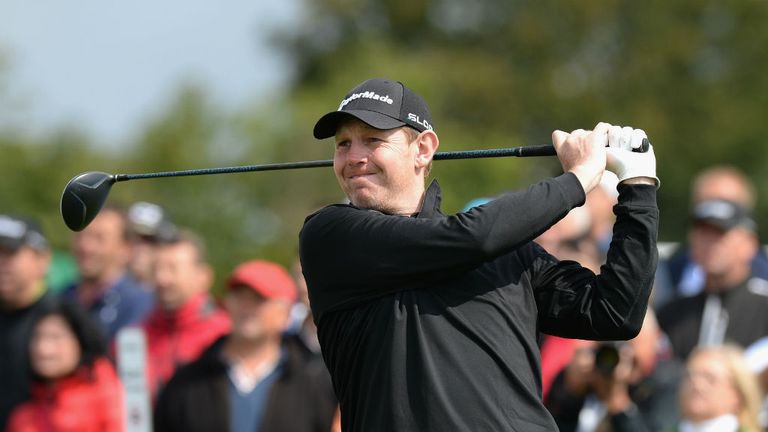 I also admire Stephen Gallacher's effort to play in front of his own fans at Gleneagles. Again, close in both lists, Stephen decided to play in the Wyndham to boost his position in the world points list. Totally understandable as he had played in the Bridgestone and the PGA and felt he had the best opportunity to play well as he was staying in the same time zone.
Having missed the Danish event, Gallacher had another top 10 in the Czech Republic and with just the one counting event, this week's Italian Open, the Scot needs a win or second place to book his ticket to heartlands of Scotland.
Should he fail to achieve that, does he have the chance of a wild card? I would hope so as he has no fewer than seven top 10 finishes on the Centenary course that hosts the Ryder Cup. He has given his all in trying to make the team and in doing that has strongly supported his home tour. Should he win and make the team, McGinley would have to chose his three wild cards from, I suspect, McDowell, Donald, Poulter and Westwood. 
Let's say Gallacher finishes below second, but in the top 10 this week. The choice then would be between, him, Luke, Ian and Lee. Westwood's exit from the FedEx at the earliest stage leaves him vulnerable. Luke and Ian have been struggling for good form for some time. All three however have more than decent Ryder Cup records. A good week for Gallacher will give our captain a puzzle to solve by September the second.
Missed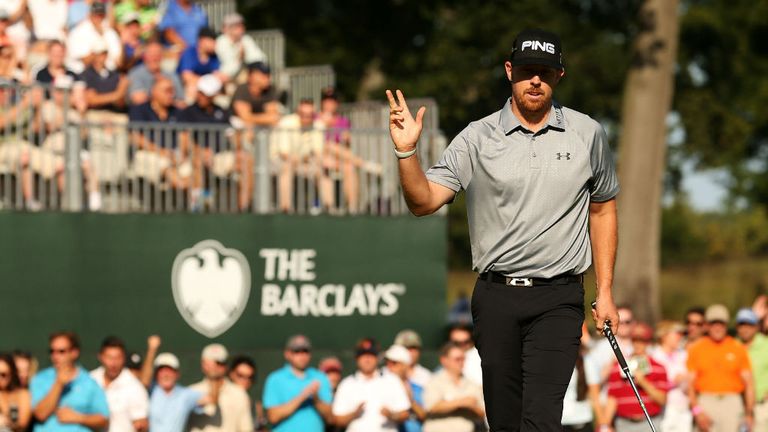 Who does Tom Watson hand his three wild cards to? Tom already knows his automatic top nine. I believe he has also five players to consider. Hunter Mahan, Brandt Snedeker, Keegan Bradley, Jason Dufner and former US Open winner, Webb Simpson.
I believe he will go for the first three. Simpson missed the cut in New Jersey and needs a top week in Boston. There is an opportunity for others, like Ryan Moore and Brendan Todd should they win this week, but only a win for them will do.
All that in the future of course and for now we will concentrate on the present. Sarah Stirk and the team stay in the States to bring you the second week of four in the Fed-Ex play-offs. Extended coverage over four days from Boston. One hundred players start, only 70 of these will make it to historic, Cherry Hills in Denver. A lot of cash and kudos on the line for them. Plenty of excitement for us.
Just to remind you, its a Friday start and a Monday finish. All of the action on Sky Sports 4.