Stephan Jaeger carded an incredible 12-under-par round of 58 on the Web.com Tour
By Mark Crellin
Last Updated: 29/07/16 11:19am
Golfer Stephan Jaeger made history on Thursday when he shot a round-of-58 at the Ellie Mae Classic on the Web.com Tour.
It is the first time a round-of-58 has been carded on the PGA Tour, Web.com Tour or the Champions Tour.
Several players have fired rounds of 59 on the American circuit but Jaeger, a 27-year-old German-born pro, has now become the first man to go one shot better.
In a flawless first-round at the TPC Stonebrae in Hayward, Caliufornia, Jaeger made 12 birdies and six pars, going out and coming home in 29 on the par-70 course for a 12-under-par score and a four-shot lead.
He began his round on the back nine and started with a par before birdieing 11 and then embarking on a stunning run with birdies at 13, 14, 15, 16 and 17.
Moving on to the front nine, he picked up further shots at one, two, four, five and six, before making pars at seven and eight to leave him firmly on course to break 60.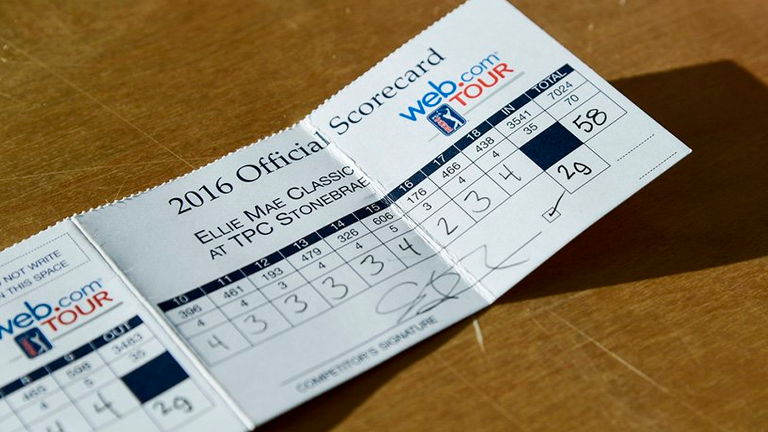 The ninth is a par-five and Jaeger played it perfectly, hitting his third to 10 feet and then rolling in the putt to complete an amazing 58.
Jaeger told pgatour.com: "I am really happy with the way I played, especially on the back nine. Days like this are very, very rare. I have been playing good the last couple of weeks, it just hasn't really clicked.
"Once this day is done, I'm going to try - not to forget about it - but to move on. There are three more days of work to do.
"To top off a round like that with a win would be a dream come true."
The two previous instances of a player shooting a 58 in professional golf came on the PGA Tour Canada (Jason Bohn - 2001) and the Japan Tour (Ryo Ishikawa - 2010).