US Open: Tommy Fleetwood remains calm ahead of final-day test
By Keith Jackson
Last Updated: 18/06/17 2:00am
Tommy Fleetwood was relieved to salvage a bogey on the final hole as he remained firmly in contention for a maiden major title at the US Open.
Fleetwood continued his consistent form in the third round at Erin Hills and shared the lead with playing partner Brian Harmon after the Englishman made three birdies in four holes from the 12th.
But he under-hit a pitch into the final green and then got too heavy-handed with the putter and watched his ball race past the flag, off the green and down the run-off area to leave a tricky up and down.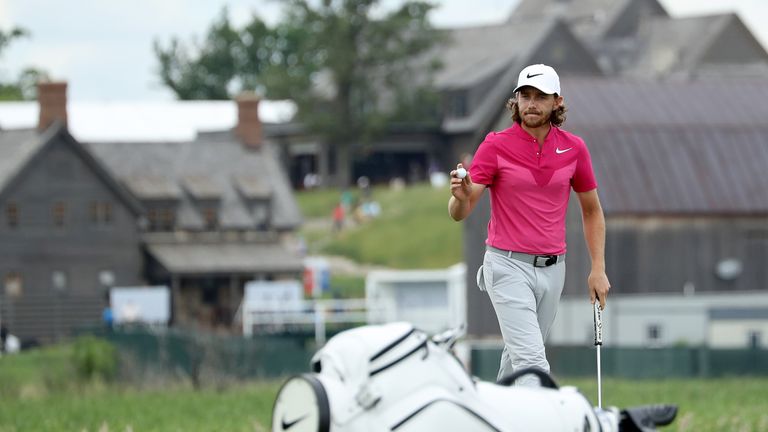 But Fleetwood played a sublime, lofted chip to three feet and rattled in the putt to limit the damage to a six, and his four-under 68 left him just one stroke behind 54-hole leader Harmon in a share of second with Brooks Koepka and Justin Thomas.
"It was a good save, it was a good bogey," said Fleetwood. "It was a really good round of golf and I hardly missed a shot. I did feel very comfortable with my swing, but that fifth shot on 18 was my best shot of the day."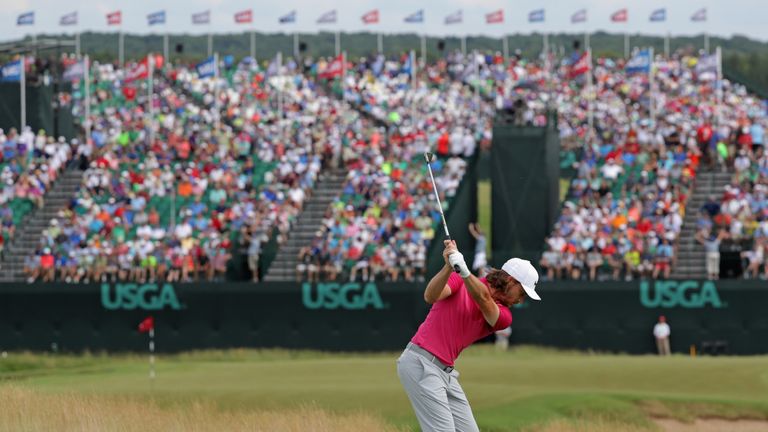 Conditions for the final day in Wisconsin are expected to be more blustery, but Fleetwood added: "I'll be happy if it blows, I don't mind either way. The course is probably nicer to play without the wind, but if it does blow, then you'll definitely have to play proper golf. And it will play a lot tougher.
"The course has obviously missed the wind scoring-wise, if the wind blows it makes it a much different golf course. So I'm sure that the wind will stop scoring being as low as it has been. But good shots will still prevail, if you hit them."
Fleetwood insisted he will not be overawed by being in contention for the first time in a major championship, and he is determined to retain the same mindset he has had over the first three days.
"Winning would change my life, I know that, but I've pictured winning the US Open a lot of times before. Doing it all night is not going to help and not make any difference, let's just concentrate on each day as it comes," he said.
"Today I felt really good, played really well, and I have to wake up with the same feelings tomorrow if I'm going to have a chance. I don't think I could play any different or score any better than I have done, and you can't do anything about what anybody else is doing.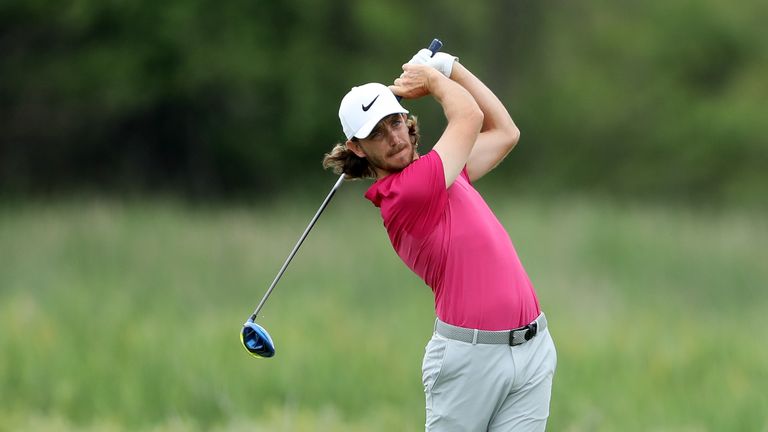 "If somebody shoots nine-under from the top few then I'll have to shoot 10, I guess. But you can't do anything about that stuff. I've just got to keep going.
"This is my first time in contention in a major, so whatever happens I'll be doing my best and seeing how well I can finish. That's all you can do. But it will be a pleasure to go out on a Sunday trying to win a major."