In-Kyung Kim a deserved major winner and Solheim Cup confrontation will be exciting
Last Updated: 16/08/17 3:15pm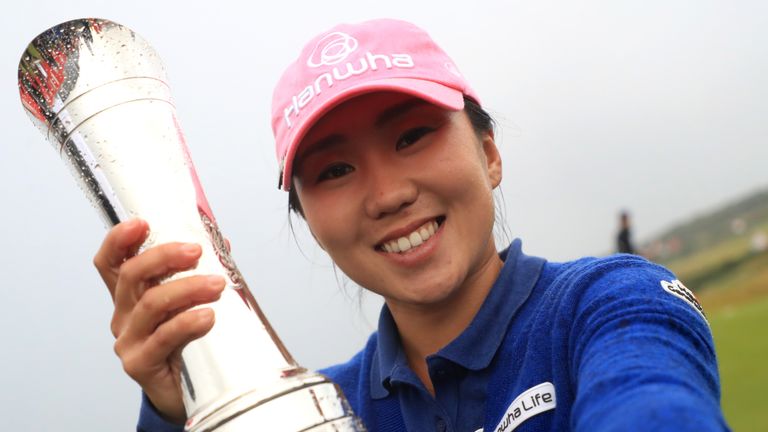 Think Doug Sanders, think Scott Hoch. When In-Kyung Kim, known as IK missed an 18-inch putt to win the first major of the 2012 season, there was a chance that like Sanders and Hoch, it would define her career. Kingsbarns changes that.
They threw everything they could at her. The best of British in Georgia Hall and Jodi Ewart Shadoff. America's finest in Michelle Wie and Lexi Thompson. All did their best to reel in the Korean. But not once over the weekend was she caught.
And with it, redemption. Her second shot into the tough 17th from close to 200 yards with a burn to cross and her lead cut from six to two showed guts and talent in equal proportion. At the start of the year, there was a different winner for the first 15 LPG Tout events.
Now IK has won three of the last ten. She admitted golf was not fun as she punished herself for that tiddler missed at the Kraft Nabisco. Now she is a major champion and a most deserved one.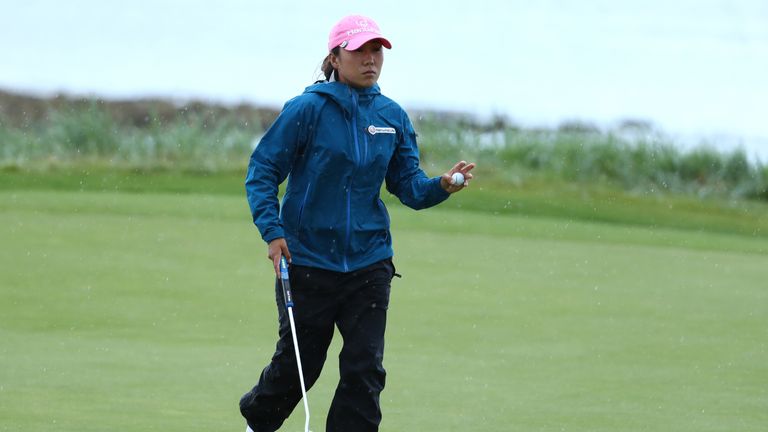 But what an enjoyable week from a European and British perspective. I remember being at the 2013 Solheim Cup and Ewan Murray was there commentating with us on Sky Sports that week and remember how impressed he was with one of the European players in particular, Jodi Ewart Shadoff.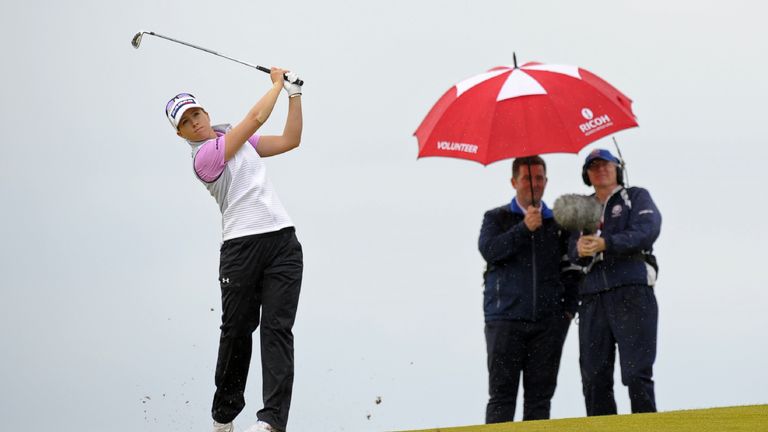 Like Kim, she has had to suffer. Her form, slipped, her confidence dipped, her world ranking plummeted. When the next Solheim Cup came around she was watching on television. The rise back has been coming, though, over the last 18 months and Sunday's performance was a reward for all the hard work in getting back amongst the world's best.
She sealed her place in the Solheim Cup team, she had her best ever finish on the LPGA Tour, never mind a major. Her football team Leeds United even managed to win. She may have lost her Yorkshire accent but she has rediscovered her game and will be a great addition to Annika's side.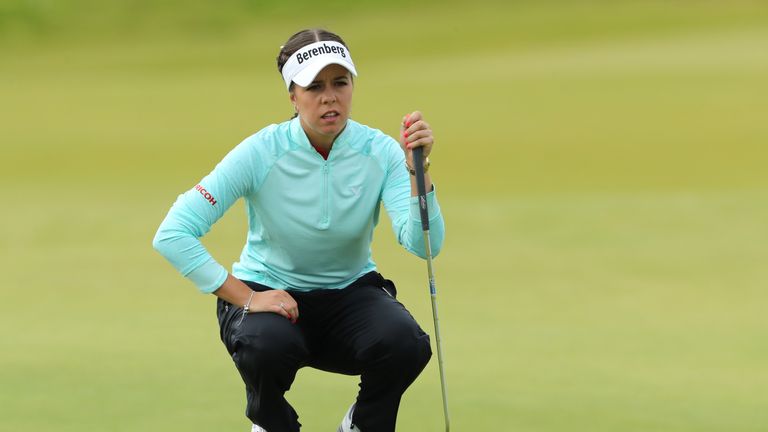 Georgia Hall was another English star. To finish third is an achievement in itself but to be up there all week, to never back down when adversity came her way and get that result makes it even more impressive. She could have been the surprise package for the European team at Des Moines in two weeks time but the Americans know all about her now.
Which brings us to the next event I will be heading to, the Solheim Cup. I stayed on at the course after the final round to watch the announcements of the wild cards. And while some may be surprised, I think the captain's picks in general should add to the excitement of the event.
Let's start with the Americans. Austin Ernst was 11th on the American team standings. She finished in almost an identical spot two years ago and wasn't picked by Inkster. She would have had a right to take it personally if she hadn't been chosen this time.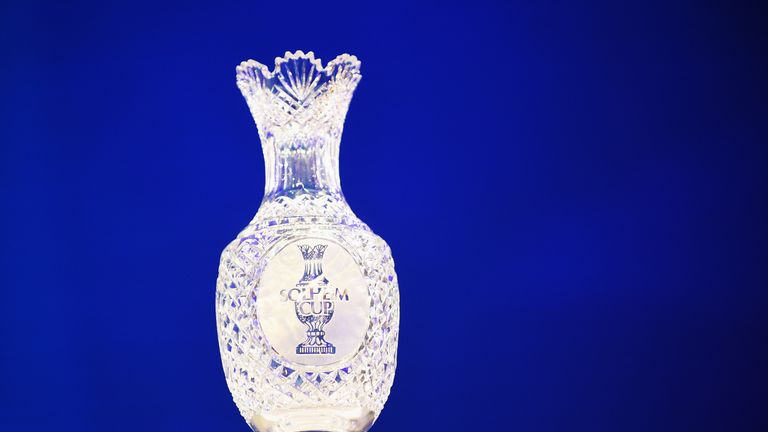 Angel Yin may only be 18 years old but what she lacks in age, she makes up in with talent. She hits it a mile, has a carefree attitude, an attacking, fearless approach that should make her a great partner and a fearsome matchplay opponent.
It will be strange to see an American team without Paula Creamer and Morgan Pressel and I know Creamer, in particular, was upset not to get a look in. But if you don't play well enough to qualify, you have to suck it up.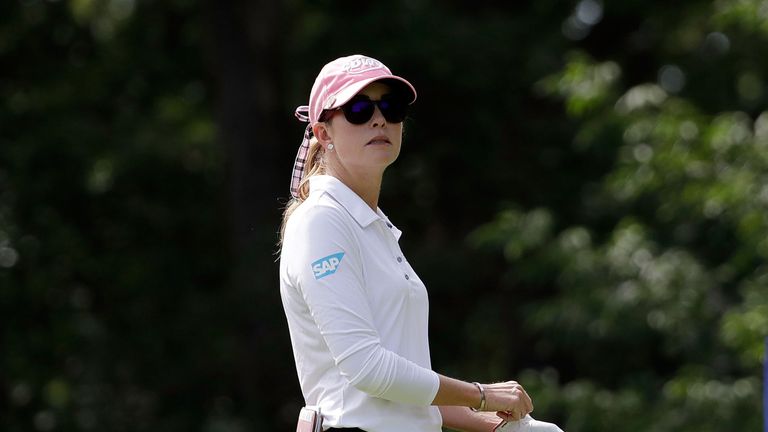 Inkster wouldn't reveal who her substitute is, should Jessica Korda not be fit to play. The player herself knows and I wouldn't be surprised if it is Jessica's sister Nelly.
Annika Sorenstam's picks also need applauding. She could have turned to proven players like Catriona Matthew, Aza Munoz and Sandra Gal but she has gone with young talent.
Masson and Nordqvist were no brainers that don't really require comment. I just hope Anna is not affected by her glandular fever.
But I am so pleased Emily Pedersen has got recognition for her consistent play this season when given the chance in America, as well as on the Ladies European Tour. She is a fantastic ball striker and will be very popular with her team mates.
I haven't seen much of Madelene Sagstrom but Annika has watched her since she was a young amateur.
She was playing on the second tier of the ladies game in America last season and swept the board. It's taken her a little while to settle in her rookie year on the LPGA tour but let's hope she backs up the faith her captain has shown in her. I'm looking forward already.