McIlroy rewarded for patience
Rory McIlroy's patience paid off as he salvaged a one-under 71 in the first round of the Masters.
Last Updated: 06/04/12 7:24am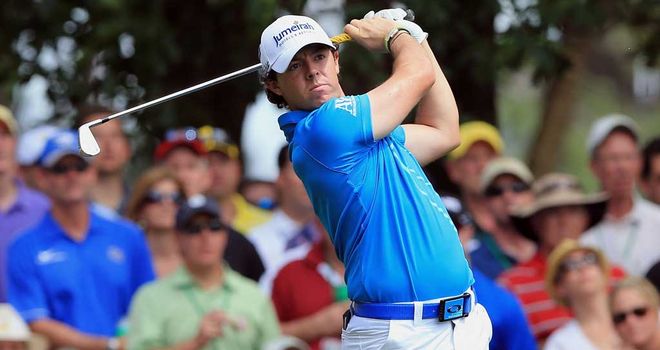 Rory McIlroy was happy to head into the second round of the Masters under par after struggling through most of the opening day at Augusta.
The 22-year-old birdied the final two holes to salvage an erratic 71 in which he was forced to extract himself from the pines after a series of wayward tee shots.
The US Open champion blocked his opening drive into the trees and ran up an ugly double-bogey six, but he had recovered to turn on one under before dropping shots at the 11th and 13th.
But McIlroy's growing resolve was evident down the stretch, and he rolled in excellent birdie putts at 17 and 18 to end the day just four behind Lee Westwood.
"I'm a lot more pleased coming off the golf course than if I had finished par and to come off under-par is pleasing. It'll make dinner taste a lot better tonight," he said.
"My perseverance and patience paid off and it was nice to finish as I did, but I'm surprised someone didn't go lower than five under.
"I wouldn't quite say it was a soap opera, but it wasn't the best obviously. It wasn't the start that I would have liked to have got off to but I steadied the ship and made three birdies on the front nine to turn under par.
"I stayed very patient out there and didn't try and force things. I've been waiting for this day to come around for a couple of weeks, to be honest. I've just been waiting and waiting, and it was nice when I finally got here.
"I'm pretty pleased with how I started. It could have been a little better. But I'll take 71, and hopefully it's a good score to build on."