Attitude key for McDowell
Graeme McDowell admitted that retaining a positive mindset was would be key to winning the US Open on Sunday.
Last Updated: 17/06/12 8:11pm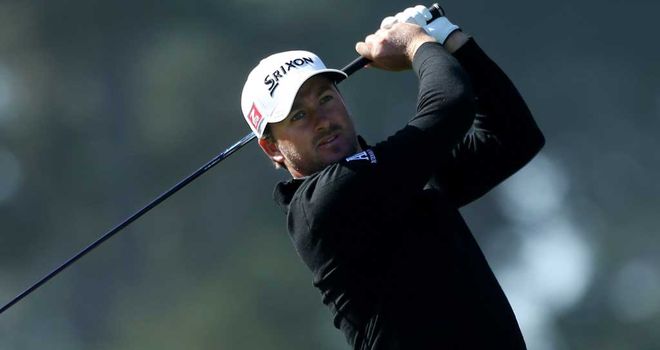 Graeme McDowell admitted that retaining a positive mindset was would be key to winning the US Open on Sunday.
McDowell knows only too well how to get the job done having won the coveted title at Pebble Beach two years ago, and he shares the lead with Jim Furyk entering the final round in San Francisco.
The Northern Irishman said he needed outside help to get in the right frame of mind to shoot a superb 68 at Olympic Club on Saturday, where composure was once again key.
"I remember at Pebble Saturday being a really difficult day for me, mentally and emotionally," he said.
"Today was the same, to be honest with you. As I was getting ready to come to the golf course today I felt a little nervous and anxious and really kind of not sure how the day was going to go.
"I spent a little time with my caddie (Ken Comboy) and my team just kind of talking about what we were trying to achieve and got my head screwed back on again.
"I was trying to execute my game plan, get in a relaxed frame of mind and give myself an opportunity.
"You've just got to be unemotional as possible as you can on this golf course. I tried to go out and have two emotions - good emotions and neutral ones - and try to shrug off mistakes because they're going to come.
"They're inevitable. I doubt anyone's come close to hitting 18 greens (in regulation) this week.
"I've got great support out here - there might be more Irishmen out here than there are in Ireland - and I enjoyed interacting with them and having a bit of fun. I felt they kept me relaxed."
McDowell proved once again at the Ryder Cup in 2010 that he plays well under pressure, and he says nerves are a good thing.
"It's basically fear. Fear of going out there and messing it all up," he added. "I don't fear success. I only fear failure really - we all do.
"You've got to put the game in perspective. This is not going to be the be-all and end-all for me. Hopefully I've got a few more years in me and I've got to not put it up on a pedestal.
"If it's good enough great, if it's not perhaps I'll drink a cold beer and get over it.
"I think the handicap golfer can probably relate to some of the feelings I had today and they'd be surprised that yes we're human beings and we have negative thoughts.
"Everyone has their ways of dealing with them and I like to verbalise them and talk to my caddie about it. He tells me to wise up and other expletives."