Ollie ready for hot reception
Jose Maria Olazabal is prepared for a hot reception from the home crowds when he leads Europe into battle at Medinah.
By Mark Kendall - Twitter: @SkySportsMK
Last Updated: 04/09/12 11:45am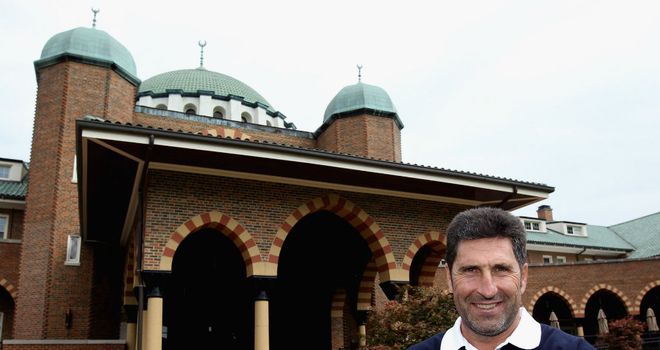 Jose Maria Olazabal is prepared for a hot reception from the home crowds when he leads his European Ryder Cup team into battle with America at Medinah.
Europe head to the Chicago venue in possession of the trophy and having won four of the last five renewals of the biennial match.
As such, Olazabal believes the home support will be doing everything in their powers to help steer the US side to victory and is braced for a raucous atmosphere in Illinois.
"They're going to be very vocal, we know how loud the Chicago crowds can be," Olazabal told Sky Sports.
"They love sports in Chicago and for them the Ryder Cup is a huge event, it's the biggest event they're going to be hosting.
"I was there a year ago and then people knew about what was to come and in that regard I don't have any doubts that the crowd are going to be loud."
Hitters' course
And just as the noise levels should not be a surprise to Olazabal and his men, neither should the No.3 Course at Medinah with the Spaniard having done his homework on the 7,658-yard layout.
With a number of bombers likely to be present in the American team, Olazabal expects the course to be set up for longer hitters, but feels his side have more than enough quality to cope with the challenge.
"I've obviously played Medinah in the past, a couple of (US) PGAs and a US Open and I was there as late as two weeks ago to have a look at the course and how they were setting it up," he explained.
"The golf course itself is a very traditional American course; a tree-lined course, pretty much everything is in front of you and very small greens.
"It's a long course, it's a hitters' course.
"I changed the format of qualifying for the team because of that, I wanted the players to know that if they played good golf they would be in the team and that I would only have a couple of picks."