Wie excited to play with Ko
Michelle Wie will play her first event with exciting teenage newcomer Lydia Ko at this week's Women's British Open.
Last Updated: 12/09/12 7:46am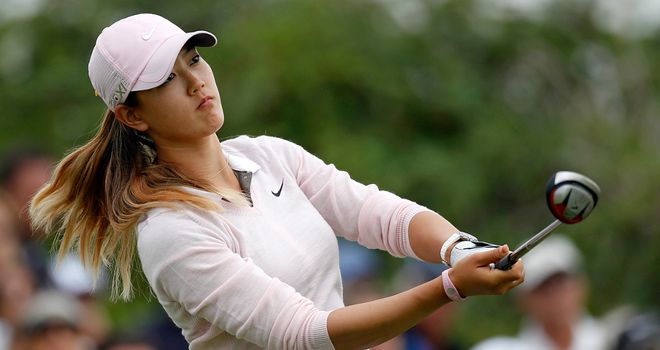 Michelle Wie will play her first tournament alongside exciting teenage newcomer Lydia Ko at this week's Women's British Open.
It's hard to think of Wie as a veteran at the tender age of 22, but she has already played in 30 major championships.
Fifteen-year-old Ko, meanwhile, is getting ready for her first major experience after recently becoming the youngest ever winner on the LPGA Tour.
Wie joked that Ko, like her Korean-born but raised in New Zealand, makes her feel "like an 80s rock star".
Ko has described Wie as an inspiration, while Wie said: "I haven't met her yet. I would love to and hopefully get to play with her.
"I have a lot of respect for her winning - she really is good."
Asked what advice she had for Ko, Wie added: "People have high expectations, but they are the same expectations that you have on yourself.
Play for yourself
"I would just say play for yourself, don't play for anyone else. It's your game, it's your life and it's your desire.
"Have fun and try your hardest - it's really a game after all."
Wie's career started in a similar fairytale fashion. She finished ninth on her major debut as a 13-year-old, but she had to wait till the age of 20 to finally pick up her first LPGA win as a series of high profile performances in men's PGA Tour events raised her profile, but not necessarily her game.
This season has so far been a struggle for the recent Stanford graduate, managing only one top-10 finish.
"It's been a really rough year for me, but I definitely have a lot of positives," said Wie.
"And it's going to be fun this week. A links golf course is a good way to shake things up with the wind going 20 miles an hour."