Tiger Woods will consider joining the European Tour
Tiger Woods says he will consider joining the European Tour after changes to membership qualification.
Last Updated: 10/10/12 9:25pm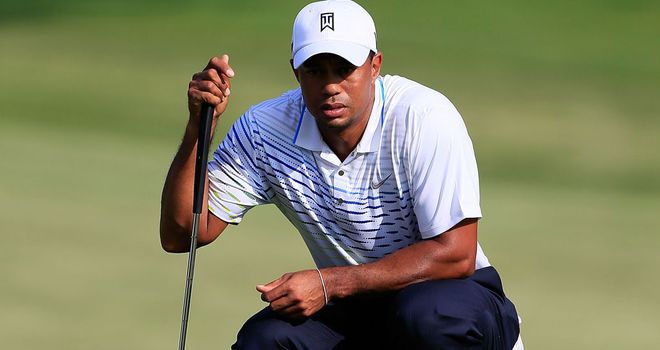 Playing in the Ryder Cup, Presidents Cup and Seve Trophy is expected to be soon included in the 13 events needed for membership.
Having last weighed up playing on the European Tour in 2000, the American world No 2 said: "I knew I would have to play one of two more events back then when it was 11 but now that criteria is 13.
"I don't know what my numbers are as I know I played 19 in the States this year and whether it crosses over or not but I will again look at it.
"I did play Abu Dhabi but then 13 are certainly a lot more than 11 especially playing full time in the States."
Woods would be only two or three events short of the 13 if the four majors, four World Golf Championship events and appearances in Abu Dhabi or Dubai are also on the list.
The 36-year-old needs to beat Rory McIlroy on Thursday to progress in the World Golf Finals in Turkey and added he was relishing the tussle with the Northern Irishman for top-spot in the world rankings.
"What I am going through now is a different generation for me," Woods said.
"Rory is 23 and he's going to be around for a very, very long time he's just getting started in his career.
"I've been out here for 16 to 17 years and I am still part of that conversation, which is good."
"I have talked about this subject with Jack Nicklaus several times," he added.
"It's really neat because he found it fun to be a part of that conversation when he was competing in the Ben Hogan days and all the way through Tom Watson and into an era when there were guys like Seve Ballesteros and all those guys in Europe.
"Jack played the Tour for 25-plus years and had to deal with the question as to who is the best player. If I could do something like that it would be neat, and so far I feel as though I have."