Leader Bo Van Pelt is taking nothing for granted ahead of Sunday's Perth International finale
Bo Van Pelt expects a tough challenge on Sunday after moving through the field to take the Perth International lead.
Last Updated: 21/10/12 6:38am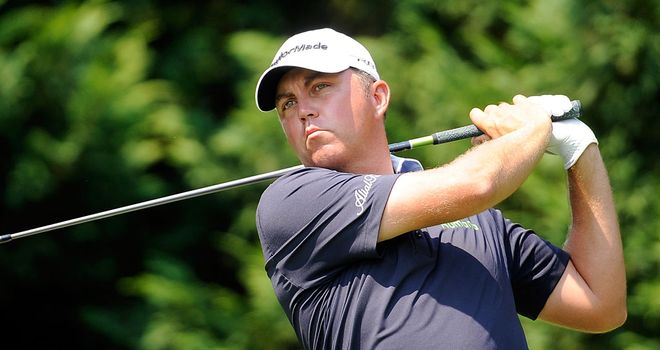 The American started Saturday's round four behind Emiliano Grillo, but four birdies on the back-nine meant a five-under par 67 and the lead on his own at 12-under.
His round ended on a high with a 60-foot putt crashing into the hole at the 18th when even getting down in two putts would have been a reasonable achievement.
Grillo dropped back to third after a 73, leaving Van Pelt's compatriot Jason Dufner as his closest challenger on -11, but he expects both to provide tough competition on Sunday.
"Once in a while a hole just gets in the way," Van Pelt told the European Tour website. "I felt like I hit a pretty good second shot, just carried about five yards further. I was just trying to get the ball down there and two-putt and get out of there, and lo and behold, it goes in the hole.
"There's still a lot of golf to be played. It was just nice to finish with a birdie like that and hopefully take that into Sunday.
"Jason is a great player, Grillo is playing well and he's probably going to come out and probably shoot a low one. You've got to drive the ball straight and then put the ball in position on the greens, because they have a lot of slope and they are getting firm and fast."
Dufner added: "It was a nice day to get a good score and move up and have a realistic chance of not having to do anything crazy and being in contention to try to win the tournament.
"Sometimes in the middle of a round, something happens that spurs you to some better play, and I got a little bit of a tough break on seven on my tee ball. Thought it would be in the fairway but hung up in the rough, which put me a good way back and I ended up getting into a bunker 70 yards or so and hit it over the back and then chipped in. "