Nick Faldo says Rory McIlroy's decision to change clubs could have a negative impact
Golfing great Nick Faldo says he thinks Rory McIlroy's decision to change club manufacturers could be a mistake.
Last Updated: 08/11/12 10:28am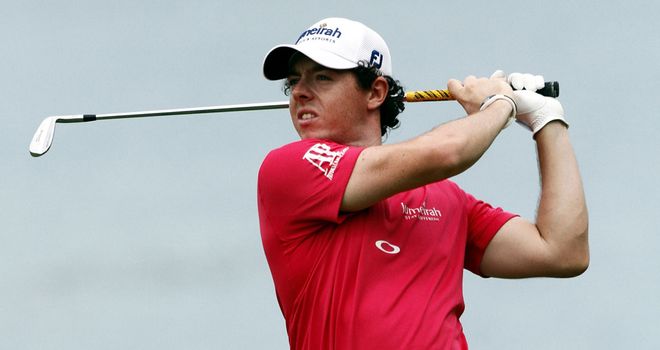 McIlroy, the current world No 1, has signed a hugely lucrative deal with Nike, believed to be worth in the region of $200m-plus over the next decade.
However, Faldo, a six-time Major winner and now a commentator on the US Tour, thinks there is a possibility the switch could have a detrimental effect on McIlroy's game.
Asked if McIlroy's decision was a risky one, Faldo told Sky Sports: "I believe it is. We get a split-second with the ball on the club and you get used to how a golf ball feels and sounds.
"When you change (clubs), the weight can be different, the woods could be different.
"It's a massive contract and it can be very tempting but you have to be careful when you go and make changes."
McIlroy is bidding to finish atop both the European and US money lists this season and Faldo is hopeful that the young Northern Irishman will pull it off.
"That would be brilliant," he said. "These guys are global golfers now and Luke Donald proved a couple of years ago that it can be done.
"The bottom line is that Rory plays great just about every time he steps onto a golf course."