Luke Donald and Rory McIlroy face head-to-head battle at World Tour Championship
Luke Donald is excited by the prospect of his final day battle with Rory McIlroy at the DP World Tour Championship.
Last Updated: 24/11/12 1:47pm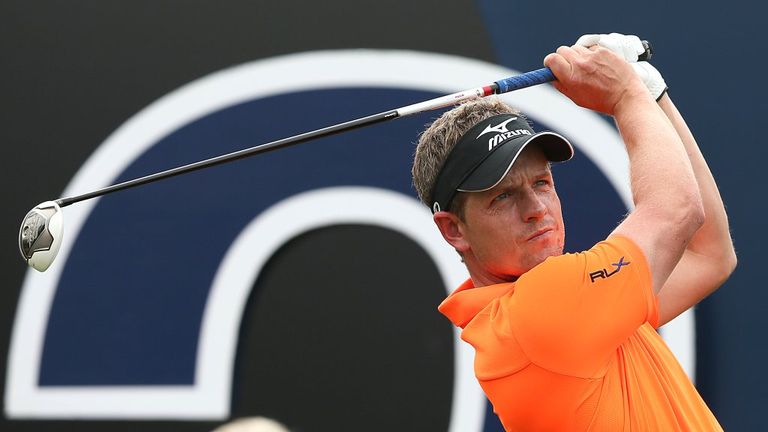 The top two in the world rankings pulled three shots clear of the field after matching six-under 66s on Saturday and will now form a mouthwatering final pairing on Sunday.
World number two Donald said: "It's going to be fun - great for the crowd and everyone watching around the world.
"It's a great end to the European Tour season. Hopefully we can put on a show and make some birdies."
Donald was surprised when told by Sky Sports' Tim Barter that he has now played 100 holes in the event without a bogey.
"I'm not sure I can believe that," said Donald. "That's pretty good. I guess that's my style of play - I don't make too many mistakes."
World number one McIlroy again admitted to feeling unwell overnight.
"I'm okay," he shrugged. "I've just been taking painkillers throughout the day and just been trying to manage it. I had a bad fever last night and have been up since about 4 o'clock and I wasn't feeling great when I woke up this morning.
"But getting out there and playing, I guess the adrenalin gets you through. It's the last tournament of the season so you want to give it one last big push."