Graeme McDowell content in World Challenge lead
Graeme McDowell admits he is content with the state of his game ahead of the final round of the World Challenge.
Last Updated: 02/12/12 11:24am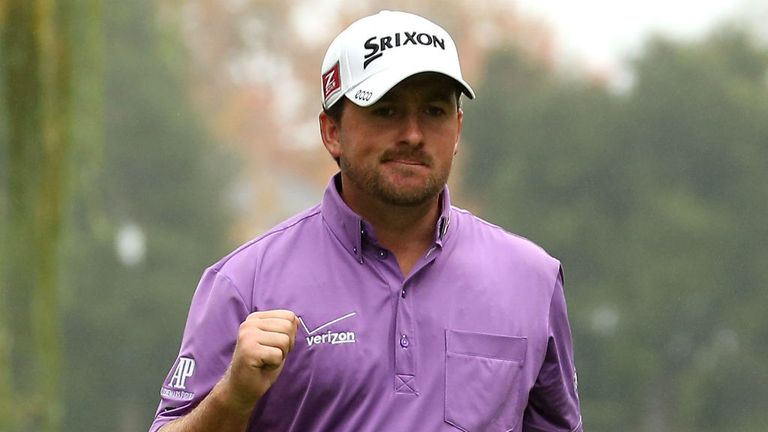 The Northern Irishman, who is seeking his first win since his play-off victory in the World Challenge in 2010, fired a flawless four-under 68 in the third round to move to 13-under 203.
"I played very solidly again today," he said. "Bogey free is always nice on any golf course.
"It would have been nice to pick a few more up on the way in, I guess, finishing with seven straight pars when there are some chances out there.
"I played disciplined golf to some of those tighter pins, couldn't seem to get anything to drop.
"But two shots ahead going into Sunday, I'll take that any week, anywhere, any time. It's right where you need to be.
"It'll be a nice way to finish the year if I can get a good win, but there will be a few guys on that board that will have a little something to say about it for sure."
McDowell's closest pursuer is American Keegan Bradley, who matched the day's best round with a six-birdie 67.
Bradley was heckled by one spectator over his use of the controversial belly putter.
"I feel really good out there," said Bradley. "It's so fun to be back in the hunt again. It's been a while. It's been a few months, so it feels really good to be back out here in the heat of everything.
"Graeme loves this place," said the three-times PGA Tour winner. "He just has such an unbelievable record here. I'll be looking forward to playing with him tomorrow. It'll be a good time."