Tiger Woods admits he is ready for a rest after a season which yielded three wins
He made a return to winning ways in 2012, but Tiger Woods is now looking forward to putting the clubs away for a while.
Last Updated: 03/12/12 3:15pm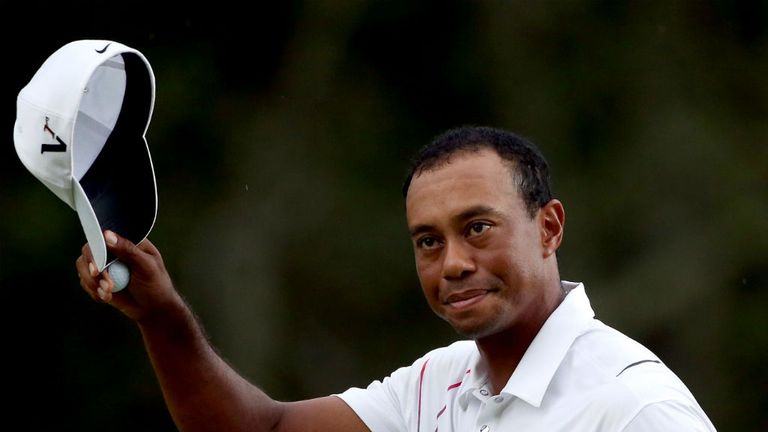 Wood's victory at the Arnold Palmer Invitational in March ended a near three-year wait for a title on American soil and he followed it with further successes at the Memorial Tournament and the AT&T National.
Major glory still eluded him despite getting himself into contention on more than one occasion, but the 36-year-old insists there were plenty of positives for him to take from the season.
He signed off for the year by finishing fourth in the World Challenge over the weekend - a tournament he hosts in California - but revealed he was struggling for his best form at Sherwood Country Club after a long, hard year.
"Overall I struggled with my game this week," he told reporters. "I didn't quite have it. But I've come a long way. Last year was a very disappointing year. I was hurt for most of the year and didn't really do much.
Neat accomplishment
"And then to win this event last year, which spring-boarded me into this year. I won three times on tour, and once I passed Jack [Nicklaus] on my all-time wins that was a pretty neat accomplishment as well."
Despite his progress, Woods admits there are still plenty of areas for him to work on in 2013 but, for the next few weeks, is ready to spend some time recharging the batteries.
"My short game has been really good from late summer on," he said. "I was hitting the ball a little better so I was spending more time chipping and putting. But now I've got to hit the ball better than I have.
"It's been a long year and I've played a lot," Woods added. "I'm really looking forward to it, just having nothing to do with golf for a few weeks, put [my clubs] away, enjoy the holidays and be with my kids.
"After that I'll start cranking back up again and start focusing on my shots. As far as actually sitting out there, working on my technique, my numbers and all that stuff, that's probably not going to happen at least until after Christmas."