Charl Schwartzel insists the Thailand Golf Championship isn't all over
Charl Schwartzel says the tournament isn't over yet despite moving five shots clear in the Thailand Golf Championship.
Last Updated: 09/12/12 7:01am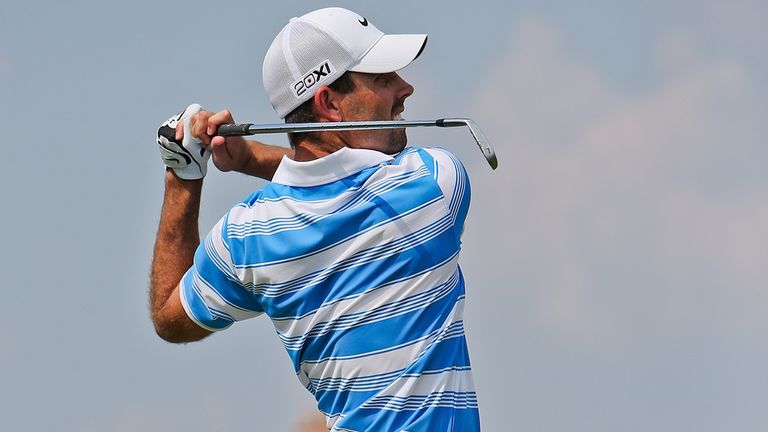 The 28-year-old South African, who opened his campaign with successive 65s and leads on 18-under-par 198, is poised to improve on last year's runner-up finish and end his 20-month wait for a victory.
"It's a game of patience and I just have to go out there to play. If it's my time, it's my time," said Schwartzel, who is seeking his first win on the Asian Tour and first win anywhere since memorably winning the 2011 Masters at Augusta.
"Today felt good. The majority of it was solid," said Schwartzel after his four-under 68 in Saturday's third round.
"I hit a few bad ones but it was because I was sweating so much. I gave myself a lot of chances especially coming in. 15, 16, 17, 18 ... I gave myself chances, could have easily been four birdies. Hit good shots, good putts but it wasn't meant to be.
"I've shot two 65s and there is a low score out there. I prefer not to think about it (a winning score). I'm just going to keep playing and see if I can keep shooting a few under par tomorrow.
"I'm playing well. It's been a good few weeks as I'm pretty much in control of my golf swing. I can't ask for more than that."
Schwartzel's nearest challenger is Daniel Chopra and he isn't giving up hope of overhauling the five-shot deficit.
"Obviously my goal is to go out and try to make it uncomfortable for Charl. Nobody wants to see him run away with it. I want to do my absolute best to make it close down the stretch," said the Swede, who is a two-time winner on the PGA Tour.